Technology provider Encora acquires Excellerate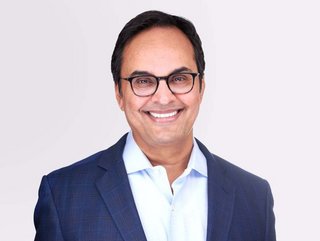 Encora's Venu Raghavan says Excellerate will provide "valuable expertise and capabilities".
US technology platform Encora has acquired fellow tech firm Excellerate, deepening its expertise in fields like insurtech, healthtech and cybersecurity
Encora – a technology platform that provides predictive analytics, artificial intelligence (AI) and machine learning (ML) to the insurtech, healthtech and cybersecurity industries among others – has announced the acquisition of Excellerate.
Excellerate is a technology solutions and services company that empowers clients to drive innovation, accelerate time-to-market and achieve business agility. It boasts strategic technology partners including AWS, Azure, GoogleCloud and Salesforce, as well as more than 1,300 engineers between North America and India.
Encora says the acquisition will allow it to deepen its industry expertise in the fields of healthtech, fintech and insurtech. It is the latest in a line of acquisitions for the Arizona-based firm following deals for Daitain, Avantica, Nearsoft and Söoryen Technologies. Encora has been expanding its global footprint in recent years through both organic and inorganic means, and has already significant geographical coverage in Latin America.
Excellerate 'adds critical value' to Encora's customers
Encora Founder and CEO Venu Raghavan says: "Excellarate has a long history serving a wide range of fast-growing clients in healthtech, fintech and insurtech and we are thrilled to welcome them to the Encora family. [Excellerate CEO] Nick Sharma and his team will provide valuable expertise and capabilities to strengthen our customer offerings and further our mission of becoming the leading global engineering solutions provider."
Excellerate CEO Nick Sharma says: "Excellarate is honoured to join a company with a reputation for delivering high-quality, industry leading digital solutions to customers in many different high-growth industries around the world. Venu, the leadership team, and all those we have met at Encora have welcomed us with open arms. We see this acquisition as a tremendous fit culturally, and feel that our capabilities will provide critical value to Encora's current and future customers."
And Joseph Rondinelli, Managing Director of Frontenac, a private equity firm that has backed Excellerate, continues: "Frontenac is proud to have collaborated with the Excellarate team, supporting its exceptional growth over the last three years. The company is well-positioned for continued growth in this dynamic market, and we look forward to following its progress and accomplishments in the future under new ownership and leadership from Encora."