Sten Saar: the entrepreneur who built a US$1bn insurtech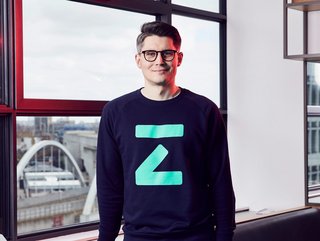 Sten Saar has entrepreneurship coursing through his veins, but it took a move to London in his early 20s to provide the impetus for insurtech Zego.
You could say entrepreneurship runs in the blood for Sten Saar, Founder and CEO of commercial motor insurtech Zego. Aged 17, he launched a company selling notepads to students. While it may sound like a niche venture, it generated net revenues of US$1mn across four countries – all while Saar was studying for a degree in Business and Management.

He stepped away from the notepad business in 2009 and sold it in 2013, by which time Saar, who is originally from Estonia, had moved to London. First he worked in sales and marketing for a startup called Quickstart Global, before joining Onefinestay, a luxury holiday rental provider which Saar compares to an upmarket Airbnb. He got the idea for Zego while working at Deliveroo during its searing growth. After all, Zego started out by providing flexible insurance to couriers and food delivery drivers.
Saar partly credits his move to London with helping to nurture his entrepreneurial spirit. There's clearly a 'founder mentality' among young immigrants, who either move to a country determined to be successful or, in the case of the children of immigrants, are forced to adapt to a situation beyond their control. Analysis from the National Foundation for American Policy found that over 50% of the most valuable startups in the US were founded by immigrants.

"There's a resilience and a level of tolerance that you'll experience if you ever make the move to a new place," Saar wrote in 2021. "I would recommend it to absolutely anyone thinking about it."
Founders finding their place in a promising startup
Zego was founded in 2016 by Sten Saar, Harry Franks and Stuart Kelly. All three had previously been at Onefinestay together. Franks had also made the move across from Deliveroo, leaving his role as Global Head of Procurement to join the newly created Zego.
Their chopping and changing didn't end there; Zego's three founders have garnered a reputation for switching roles, with Franks (who was Zego's original CEO) later becoming Chief Business Development Officer and Kelly moving from CTO to Principal Engineer. For Saar's part, he has been CEO for four steady years now, and there seems to be no prospect of that changing soon.
Saar, who was originally Zego's COO, admits they made the most of the opportunity: "I've pretty much held every role in the business," he revealed last year. "I started out in the customer service team, I worked in our finance department and did some work as a researcher and a tester for our tech team."
Zego's growth journey culminates in US$1bn valuation
The company began to pick up traction during 2018, when it also added private hire taxi insurance alongside its existing options aimed at delivery riders. This was soon joined by public liability insurance, employers' liability insurance and van insurance. By the end of 2018, Zego had expanded to Ireland and was beginning to subtly downplay the gig economy aspect of its insurance proposition – although that still remained a core part of its business – choosing instead to shine a light on its positive reviews and growing customer base.
By the summer of 2019, the company was in full growth mode, raising US$42mn in a Series B round – seven times as much as its Series A – which was followed by a US$150mn Series C in March 2021. A valuation of US$1.1bn secured its place as the UK's first ever insurtech unicorn. More recently, Zego has focused on e-fleets and earlier this year announced bold European expansion plans. The insurtech is already present in six countries and wants to expand in the Netherlands and France.
"I enjoy change and I embrace it but sometimes the intensity of change can weigh on me," Saar said about the leadership experience. "The fast-paced nature of being a CEO in a startup is something that I really enjoy. I also get a lot of energy from the team and working with such great people every day. Working with so many exceptional people that are smart, driven and passionate definitely galvanises me. You feed off each other, and I really relish these moments."