Singapore to see insurance growth amid construction boom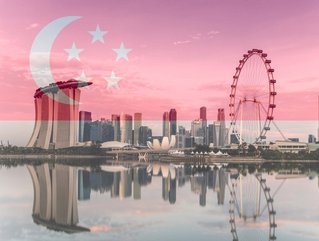 The insurance market in Singapore is expected to grow in the next few years, particularly in property insurance as the nation undergoes a construction boom
The general insurance industry in Singapore is set to grow at a CAGR of 7.2%, growing from US$3.5bn to more than US$5bn in gross written premium (GWP) by 2026.

According to GlobalData, the country will see high growth in the general insurance segment for the next five years, led by private health insurance and increased demand for property insurance from large infrastructure projects.
Motor insurance is the largest general insurance line in Singapore, accounting for a 24.6% share of GWP in 2021. The motor insurance segment is expected to register a moderate growth of 2.7% in 2022, impacted by an increase in tax which is affecting car sales. An increase in the cost of certificates of entitlement (COE) – which regulates vehicle ownership in the city state – will also make vehicles costlier and contribute to the decline in sales.
Property insurance is the second largest general insurance line in Singapore, accounting for a 19.5% share of GWP in 2021. Property Insurance is expected to grow by 9.9% in 2022, mainly supported by increased construction activity in the country with up to US$23bn's worth of contracts likely to be awarded this calendar year.
Lower insurance penetration shows opportunity

Rokkam Eswara Jyothi, Insurance Analyst at GlobalData, comments: "Singapore's general insurance penetration at 0.8% in 2021 is lower than other regional countries like South Korea (5.1%), Japan (1.8%), China (1.2%) and Hong Kong (1.6%), indicating high growth opportunity.
"Healthcare inflation, which has been on the rise during the last few years, has resulted in a high cost of claims for insurers. To maintain profitability, insurers will be prompted to increase their premiums for health and accident insurance policies.
"Singapore's general insurance industry is projected to recover backed by higher per capita income, and growing household spending that will drive the demand for household and commercial property, automobiles, and private health insurance."