Nimbla Sync insures SMEs against non-payment risk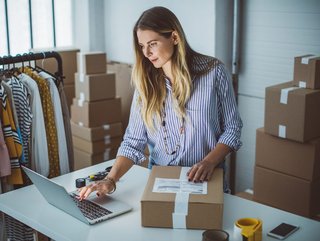 Half of invoices issued by SMEs are paid late, with the average wait time being over eight days.
Nimbla has launched a new insurance solution called Nimbla Sync, which helps SMEs to better analyse and withstand risk related to non-payment of invoices
Digital insurance platform Nimbla has launched an innovative new insurance policy that aims to protect small-to-medium-sized businesses (SMEs) against the risk of non-payment.

The new solution, called Nimbla Sync, can be embedded into existing cloud accounting software and will help businesses to assess and better understand risk. At a time of economic uncertainty, customers not paying their invoices represents an existential threat to all but the largest of companies.
In the UK alone, the number of insolvencies is growing by 17% year-on-year; on average, half of all invoices issued by small businesses are paid eight days late. Nimbla Sync draws data from a number of sources, including Wiserfunding, an end-to-end credit lifecycle platform, to give each of a company's invoices a risk score. This will help SMEs to understand upfront the likelihood that invoices will be paid on time or even defaulted, helping them to maintain existing customer-supplier relationships.

The solution will also insure businesses against non-payment of invoices, adding to the industry's current focus on 'prevention-led insurance' and protecting business owners from the financial impact of unpaid bills.
Nimbla wants to help SMEs 'to thrive'
Nimbla CEO Elizabeth Jenkin says: "We understand the challenges small businesses face in maintaining profitability and increasing revenue. We are also aware of the lack of affordable and – crucially – simple-to-use tools out there to help protect those businesses from interrupted cash flow and enable them to feel at ease. We want to be the solution and a go-to tool to help SMEs not just maintain but thrive – supporting them every step of the way. For us, Nimbla Sync is a positive means of helping small businesses steer away from potential insolvency issues."
The need for Nimbla Sync is amplified by recent research from insurance giant Allianz into the impact of the cost-of-living crisis on businesses. Allianz found that a fifth of SMEs were cutting back on insurance cover to save costs, with nearly a third of business owners citing inflation or the cost of living as their biggest threat for 2023.
In addition, 30% of SMEs say that late payment of invoices is a key challenge that they struggle with on a day-to-day basis.
'Accessing working capital more important than ever'
Responding to the research, Alistair Baxter, Head of Receivables Finance at Taulia, which is part of SAP, comments: "The late payment culture is becoming increasingly evident as businesses continue to struggle amid the challenging environment. Our own Supplier Sentiment Survey found that half of suppliers are being paid late by their customers. This not only impacts the financial stability of suppliers but also causes ripple effects throughout the entire supply chain.
"In today's turbulent market, accessing working capital solutions is more important than ever for businesses looking to remain financially secure. Not only do these solutions allow them to access extra liquidity to optimise their cash flow, but at a macro level, increase global supply chain resiliency and stability."
Nimbla CEO Elizabeth Jenkin will discuss the liquidity gap facing businesses, as well as a host of other industry-related topics, when she joins the panel of Bizclik's virtual event FinTech LIVE Virtual New York on Wednesday 3 May 2023. Tickets are free, and you can save your seat now to make sure you don't miss any of the action.