JAB Holdings makes Agila its next pet insurance acquisition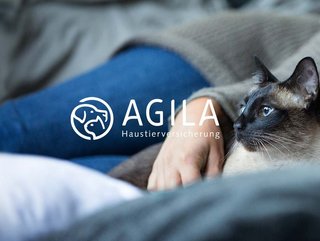 JAB Holdings has continued its march into the pet insurance category, acquiring Germany's Agila as newly released figures show a rise in pet ownership.
JAB Holdings has agreed to acquire the German pet insurance provider Agila from Wertgarantie Group, continuing its breakneck expansion into the global pet insurance market.
Agila will be incorporated into JAB's Pinnacle Pet Group (PPG). As part of the deal, Wertgarantie Group will also become an investor in PPG and Agila CEO Patrick Döring will step down from his current role, becoming a board member at PPG instead. The company will absorb all of Agila's Hannover-based employees, numbering around 70 in total.
It comes less than a month after JAB Holdings announced plans to buy Fairfax's interests in the pet insurance brands Pethealth and Crum & Forster for US$1.4bn. At the time, Dirk Beeckman, CEO of JAB's pet insurance portfolio, called the deal a "major milestone" in JAB's efforts to become a global leader in the pet insurance and pet health ecosystem.

Today Beeckman has committed to supporting Agila and PPG through further growth and creating "sustainable added value" for pet owners with the addition of new products and services.
It follows the acquisition last October of Cardif Pinnacle, the pet insurance unit previously owned by BNP Paribas; as well as the Chicago-based pet insurer Figo. The deals underline JAB's ambition to establish itself in both the European and North American pet insurance markets amid a rise in the number of pets being kept.
Acquisition builds on a legacy of growth at Agila
Joachim Creus, Chairman of JAB's pet insurance business, says: "Following the successful establishment of a pet insurance platform in the US and Canada, JAB is planning significant further investments in the fast-growing pet insurance market in Europe. We look forward to accelerating the growth of Wertgarantie's pet insurance business as part of our focused pure-play pet insurance platform."
Patrick Döring, CEO of the Wertgarantie Group, adds: "The strategic partnership between Pinnacle Pet Group, JAB and Wertgarantie Group will transform the prospects for Agila. Over the last 25 years we have demonstrated that we can deliver above-market growth in the German and Austrian pet insurance markets. We are confident that our experience and knowledge as a specialist insurer will be of great value to PPG as it expands across Europe.
"With JAB's financial strength and support, PPG is an ideal long-term partner as we look to accelerate the growth of our business. We are thrilled to continue to be part of the PPG growth story, as it enters the next stage of development and achieves its vision to be the leading animal insurer in Europe".
JAB owns a diverse range of businesses but is perhaps best known for its holdings in food and beverage. The firm is a significant shareholder in Keurig Dr Pepper and has a controlling stake in coffee company JDE Peet's. It is also an investor in a number of fast-casual food chains including Krispy Kreme, Panera Bread and Pret a Manger.
New figures show growth of European pet market
JAB's entry into the pet insurance market is particularly timely. New figures published by FEDIAF, the industry body representing European pet food manufacturers, shows that pets are becoming increasingly popular in Europe. There were 90mn households in the European Union (EU) with at least one pet in 2021, FEDIAF says, up from 88mn households the year before.
The most popular pet was cats with a total of 83.6mn of them in the EU – a rise of 3.5% compared to 2020. There was a similar growth rate in the popularity of dogs, with 72.7mn canines being kept as pets – up from 70.5mn the year before. There were also increases in the populations of birds, aquaria, and terraria such as tortoises and other reptiles. The only category of pet to see falling figures was small mammals like rabbits.
The figures suggest sustained growth in pet ownership, with the rising popularity of pets continuing as Europe emerges out of Covid-19 lockdowns. Many consumers chose to take on additional companions during the pandemic, including some for the first time, in a bid to stave off lockdown isolation and make the most of working-from-home.
The growth is reflected in the emergence of pet insurtech startups. Last month, Dalma became the second pet insurance startup in as many weeks to complete a Series A round, sealing €15mn in funding. Swedish pet insurtech Lassie has already announced a raise of €11mn led by Felix Capital. Both startups want to improve access to veterinary care for pet owners and provide coverage against the cost of medicine, vaccination and surgical treatment for their animals.