Dalma is latest pet insurtech to seal Series A investment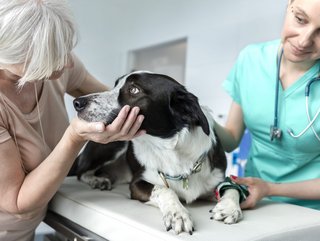 Pet insurance covers animals in the event of unexpected surgical bills, among other things.
Dalma, the Paris-based pet insurance startup, has become the latest insurtech to secure Series A funding as pet ownership becomes more popular.
French pet insurance startup Dalma has raised €15mn in Series A funding, which it will use to launch an app for pet owners.
Founded last year, the Paris-based insurtech offers up to €2,500 in cover for vet's fees, vaccines, medicines and other common costs. It has already provided cover for 20,000 animals – although currently it is limited to dogs and cats aged between 3 months and 9 years old at the time of enrolment, and only available to customers in France.
For a young startup with ambitions to scale, France is not a bad place to start. The country has some of the highest rates of ownership for both cats and dogs, with 50% of households owning at least one pet. Despite this, uptake of pet insurance is still relatively low.

Dalma has the potential to 'disrupt the pet space'
The Series A funding round was led by investment fund Northzone alongside Project A and Anterra. They join existing investors like Global Founders Capital, Frst and Kima Ventures.

Dalma says they will use the funding primarily to launch an app for pet owners, which will make it more convenient to access their policy and make a claim while also rolling out a bunch of new features. They include an option to chat or video call with vets, informational content aimed at pet owners, and an e-commerce platform selling everyday essentials for cats and dogs.
Jessica Schultz, Partner at Northzone, says: "There is a huge opportunity to disrupt the pet space, as strong tailwinds in pet ownership drive unprecedented growth in consumer demand. We are so excited and proud to be able to support the Dalma team on their journey to create not just the leading European pet insurance brand, but also to become the super app for pet parents across the continent and their number one pet care partner."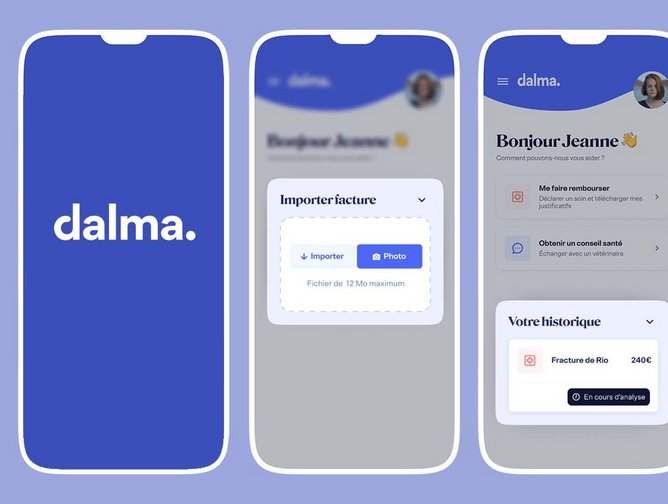 Dalma is the latest pet insurtech to close a Series A round.
The second pet-focused Series A in as many weeks

Dalma's €15mn raise is the second Series A for a pet insurtech in as many weeks. At the end of last month, Swedish pet insurtech Lassie completed an €11mn round led by Felix Capital. Lassie is a pet health and insurance platform launched in Stockholm in 2020 by Hedda Båverud Olsson, Sophie Wilkinson and Johan Jonsson.
Similar to Dalma, Lassie offers an app for pet owners that allows them to take out new cover, make claims, document their pets' weight and receive reward points when they complete educational courses, which can then be redeemed for discounts against the cost of their annual insurance premium.
The idea is to prevent health issues from occurring before a claim is necessary by giving pet owners the right tools and information to look after their animal. The app makes responsible pet ownership rewarding through the use of 'gamification', while also making it simpler to submit and resolve claims.
In a statement, London-based Felix Capital says: "We are thrilled to welcome Lassie… to the Felix family. Together, we can't wait to bring more pets and pet parents around the world health, joy and happiness."
More pet owners means more demand for insurance
The growing number of pet-focused insurtechs reflects an upward trend in pet ownership across Europe. According to FEDIAF, the body representing the European pet food industry, pet ownership across the continent is surging. In its latest report published last year, FEDIAF estimated that there were 88mn households in the European Union (EU) with at least one pet – up from 85mn households the year before.
The number of animals also grew: there were 70mn dogs in the EU by the most recent count, up massively from 58mn dogs the year before; while there were an estimated 80mn cats in the EU in 2020, reflecting modest growth from 77mn cats the year before.
There was also growth in the ownership of aquaria and small mammals, FEDIAF says, potentially providing the impetus for existing insurance options to be extended to cover less common pet choices.
The huge surge in pet ownership growth year on year is being driven by an increased demand for pets during lockdown.
"We've seen a demographic shift in pet owners," Felix Capital continues. "Gen Z and Millennials now make up 70% of pet parents. This leads to a change in pet spending habits. Gen Z and Millennial pet parents spend significantly more on their pets per annum, almost double their Gen X counterparts, and many see them as children."
Perhaps it is no surprise then that the value of the pet insurance market is also rising. The market is expected to grow at a CAGR of 12.8% to reach a total value in excess of US$1.7bn by 2027, according to Market Data Forecast.