Insurtech startup Kanguro launches US pet insurance offering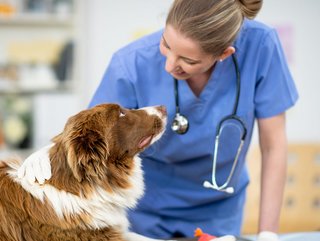 A majority of US pet owners don't currently take out insurance for their pets.
Insurtech startup Kanguro Insurance has launched a brand new pet insurance proposition for the US market, described as 'health insurance for pets'
US pet insurtech Kanguro Insurance has launched a new pet insurance proposition for American pet owners.
Described as "health insurance for pets", Kanguro's coverage places a strong emphasis on digital innovation and provides bilingual customer service. The Miami-based company, which was only launched in September 2022, is aiming to transform the US pet insurance industry and has already sold 1,000 policies.
Citing statistics from the National Institutes of Health (NIH), it says nearly 70% of American households own a pet, demonstrating the size of the potential market. Yet the US lags behind in terms of pet insurance penetration, with an estimated 2.5mn insured pets out of a total 150mn dogs and cats in the country, resulting in a penetration rate of less than 2% – far lower than European countries.
Kanguro's newly launched offering is fully digital, based around an app where insureds can get reimbursement for vets' bills, get exclusive discounts on pet treats, access content related to pet ownership and pet health, and download a digital vaccination card. It also believes it is tapping into unmet demand by offering 24/7 customer support in Spanish, as well as English.
Kanguro committed to 'best-value' pet insurance
The company was founded by Andres Mishaan, who previously worked in risk management for a Florida-based insurance group and spent eight years at a Colombian credit fintech; alongside Nicholas Hanabergh, who has an extensive background at investment management firms.
"After years of working in the insurance industry, we recognised the need for a better experience when interacting with insurance coverages for everyday needs," says Mishaan, who is CEO of the company. "With Kanguro Insurance, we're committed to delivering a modern and personalised experience that makes it easy to protect your pets' health and wellbeing.
"We're excited about the future of Kanguro Insurance and our plans for growth and expansion. Our goal is to become the go-to insurtech for pet parents across the United States, and we're committed to delivering the best possible service and value to our customers."
"Pet insurance can be a financial lifesaver, especially when it comes to unexpected emergencies," adds Kanguro President Nicholas Hanabergh. "Our goal is to provide pet owners with affordable, customisable, and comprehensive coverage that meets their unique needs and budget."