Insurers see innovation as key to overcoming risk – FIS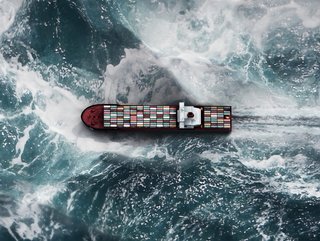 In some aspects of business, insurers are more exposed to risk than most.
Insurers see innovation as the key to overcoming risk, more so than most other industries, according to a comprehensive study conducted by FIS
Nearly six in 10 (58%) insurance firms believe innovation is a critical factor in mitigating risk – more than any other financial vertical – according to newly published research.
Financial services giant FIS surveyed more than 2,000 senior business leaders from the US, Canada, Hong Kong, Singapore, Australia, the UK, Germany, Spain and Ireland. Businesses represented a broad range of industries such as financial services – including insurance – and non-financial businesses like technology, retail, energy and healthcare.
The findings, published in FIS' Global Innovation Report, demonstrate the attitudes that key decision makers within the insurance industry have towards risk – both the risks that they face as a business, and the risks that they're willing to take to innovate.
Insurers confident in ability to overcome challenges

As well as the headline finding, FIS found that more insurance leaders believe that risk is increasing rather than fading away. Only 9% of insurance leaders surveyed believe that they face less risk than in the past, compared with 38% who think they face more risk now. Over half (53%) believe their businesses are facing a consistent level of risk.

Like most other industries surveyed by FIS, insurers see financial risk as their primary challenge; in the last year, many have been beset by stubbornly high inflation, rising interest rates, and difficult capital markets.
"Business leaders are understandably unsettled by the risks posed by the current challenging economic climate, as supply chain disruptions, high interest rates and skills shortages have piled pressure on to their performance," says Nasser Khodri, Capital Markets Solutions President at FIS.
"But there are signs of optimism as executives eye emerging technologies, such as artificial intelligence, to boost productivity. While there has been much hype around generative AI in particular, the Global Innovation Report indicates it has real practical benefits, with strong consensus among executives that it will increase their competitiveness. If the technology is harnessed appropriately, it could be a gamechanger for the economy."
Insurers hampered in ESG efforts by lack of knowhow

Despite the number and scope of challenges facing them, insurers are still bullishly confident about their ability to thrive. More than half of those surveyed (56%) say they are "very confident" they will overcome current challenges, while an additional 40% are "somewhat confident".
The research also shows that insurers are more likely than other industries surveyed to believe that innovation can help unlock some of these business challenges; indeed, all but 3% of insurers polled by FIS say that innovation has a "very significant" or "somewhat significant" role to play.
In a changing world, insurers are among the most heavily impacted. It's no surprise that eight of the 10 largest insurance payouts of all time are due to natural catastrophes, and this is only going to increase as the severity and frequency of nat cats worsen. Companies across the board are feeling the pressure to adopt meaningful ESG standards, yet insurers report feeling unsure about their ability to change.
Of those insurers surveyed by FIS, more than half (52%) say they lack in-house expertise about ESG topics and the same percentage believe they lack internal technology or data. A similar proportion of respondents (51%) believe that budgets and financial resources are hampering their efforts to drive the ESG agenda.
"Increasing pressure from stakeholders around ESG is guiding how many organisations prioritise risks and pursue innovation," says Stephen Vitoria, Climate Risk Manager at FIS. "With new reporting regulations being introduced this year by the SEC and IFRS, companies will have to report on the financial impact of sustainability and climate-related risks and opportunities, which will likely spur investment in product, service and operating model innovation, which are likely to deliver the most visible and tangible results."
At the same time, insurers are being pulled simultaneously in two directions by a conflict between consumers and regulators. Insurers want to improve their environmental records, withdrawing from underwriting industries – like oil and gas – that have the most detrimental effect on the environment. Yet political manoeuvring from US lawmakers has prompted many committed insurers to withdraw from the industry's Net Zero Insurance Alliance (NZIA), which has been accused of breaking antitrust rules.
******
For more insights from FinTech Magazine, you can see our latest edition of FinTech Magazine here, or you can follow us on LinkedIn and Twitter.
You may also be interested in our sister site, InsurTech Digital, which you can also follow on LinkedIn and Twitter.
Please also take a look at our upcoming virtual event, FinTech LIVE London, coming on 8-9 November 2023.
******
BizClik is a global provider of B2B digital media platforms that provides executive communities for CEOs, CFOs, CMOs, Sustainability Leaders, Procurement & Supply Chain Leaders, Technology & AI Leaders, Cyber Leaders, FinTech & InsurTech Leaders as well as covering industries such as Manufacturing, Mining, Energy, EV, Construction, Healthcare, and Food & Drink.
BizClik – based in London, Dubai, and New York – offers services such as Content Creation, Advertising & Sponsorship Solutions, Webinars & Events.