Top 10 largest insurance industry payouts of all time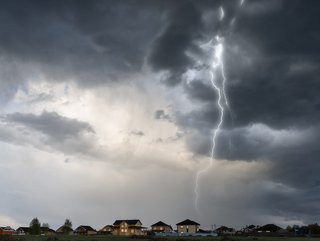 Nat cat events like cyclones, hurricanes and tsunamis are obviously rife on this list.
What are the single events that caused the most damage, destruction and insured loss? We count down the Top 10 largest insurance payouts of all time
Despite their reputation for being reluctant to pay up, insurers have, over the years, forked out billions of dollars for some well-known events – particularly natural catastrophes and economic disasters. With this in mind, we have collated the Top 10 insurance payouts of all time and ranked them by estimates of insured losses. We are stick to single events here, so the 2007-08 financial crisis itself does not qualify.
10. Texas polar vortex
Insured losses: US$15bn
In 2021, a polar vortex led to freezing conditions and electricity blackouts in the US state of Texas, raising concerns about Texas' policy of energy independence and allegations that it had left the state isolated from the interstate grid. The freak weather also ran up a massive bill for insurers, with the total amount of insured losses estimated at US$15bn. In total, insurers were believed to have paid north of US$40bn for freak weather events during the entirety of 2021.
9. Hurricane Ike
Insured losses: US$18bn
It's no surprise that most of the payouts on this list relate to freak weather events – something which is likely to increase in frequency as man-made climate change continues to impact our planet. According to the National Weather Service, Hurricane Ike made landfall in September 2008 and "produced a damaging, destructive and deadly storm surge across upper Texas and southwest Louisiana". Ike is one of six hurricanes on this list, killing almost 200 people and leaving insured losses of up to US$18bn.
8. Hurricane Wilma
Insured losses: US$20bn
Hurricane Wilma was the most intense tropical cyclone ever recorded in the Atlantic basin, which formed part of the record-breaking 2005 Atlantic hurricane season along with hurricanes Rita and Katrina. This particular tropical cyclone led to the deaths of 52 people and caused more than US$20bn's worth of damage. The areas affected included Jamaica, Puerto Rico, Cuba, Florida and the Bahamas.
7. Hurricane Andrew
Insured losses: US$25bn
Hurricane Andrew was a category-5 hurricane that struck parts of the Bahamas, Florida and Louisiana in August 1992. To this day, it remains the most destructive hurricane to affect Florida in terms of destruction to property or structures. According to reports, Hurricane Andrew resulted in insured losses of approximately US$25bn and the storm is known to have led to 65 fatalities.
6. Hurricane Irma
Insured losses: US$32bn
Hurricane Irma was an extremely powerful hurricane that swept across the Atlantic in September 2017. It continued to strengthen as it tracked westward over the ocean, making landfall on the island of Barbuda on 6 September that year. The storm led to one direct death and 33 indirect deaths in Florida alone, according to the National Weather Service, and resulted in damage to thousands of properties.
5. 2011 tsunami
Insured losses: US$35bn
The 2011 Japanese tsunami originated from a 9.0-magnitude earthquake almost 20 miles beneath the sea floor off the coast of Japan's main island, Honshu. It resulted in a tsunami that caused devastation when it made landfall, leading to an official death roll not far short of 20,000 people. One of the biggest implications of the tsunami was the damage caused to the Fukushima Nuclear Power Plant, which created one of the most notorious nuclear incidents since Chernobyl.
4. Hurricane Sandy
Insured losses: US$36bn
Hurricane Sandy was the 18th cyclone of the 2012 Atlantic hurricane season, which forged a path of destruction across Jamaica, Cuba, the Bahamas and the US as it intensified during October 2012. One of the most notable characteristics of Sandy was its fairly northerly trajectory, making landfall in Atlantic City, New Jersey. It also resulted in widespread flooding in New York City and led to the deaths of 50 people in the country's largest urban centre.
3. 9/11 terror attacks
Insured losses: US$40bn
The 9/11 terror attacks occurred in September 2001 when Al-Qaeda terrorists hijacked several planes and flew them towards key infrastructure on the US East Coast. Two of the planes crashed into the World Trade Center towers, causing them to collapse; while a third plane impacted the Pentagon. A fourth plane was believed to have been targeting either the US Capitol building or the White House, but was foiled by a passenger rebellion. The attacks led to a state of mourning across America and the lives of those who died are commemorated every year on 11 September.
2. Hurricane Katrina
Insured losses: US$45bn
Hurricane Katrina was the most destructive storm of the record-breaking 2005 Atlantic hurricane season, wreaking vast damage across parts of the Caribbean and the Gulf of Mexico. The category-5 hurricane killed more than 1,800 people and resulted in damage amounting to between US$100bn and US$145bn – including a reported US$45bn in insured losses. The entire 2005 season cost insurers around US$130bn in total, estimates claim.
1. Lehman Brothers collapse
Insured losses: US$100bn
The largest insured event on our list, the 2008 bankruptcy of investment bank Lehman Brothers was the single most significant occurrence in the 2007-08 financial crisis. The bank became overexposed due to its heavy position in subprime mortgages, and had around US$600bn in assets when it filed for Chapter 11. The crisis itself is said to have caused economic damage in the tens of trillions, but as it was not a single event we have decided not to include it separately on this list.
******
For more insights from InsurTech Digital, you can see our latest edition of InsurTech Digital here, or you can follow us on LinkedIn and Twitter.
You may also be interested in our sister site, FinTech Magazine, which you can also follow on LinkedIn and Twitter.
Please also take a look at our upcoming virtual event, InsurTech LIVE, coming on 18-19 October 2023.
******
BizClik is a global provider of B2B digital media platforms that provides executive communities for CEOs, CFOs, CMOs, Sustainability Leaders, Procurement & Supply Chain Leaders, Technology & AI Leaders, Cyber Leaders, FinTech & InsurTech Leaders as well as covering industries such as Manufacturing, Mining, Energy, EV, Construction, Healthcare, and Food & Drink.
BizClik – based in London, Dubai, and New York – offers services such as Content Creation, Advertising & Sponsorship Solutions, Webinars & Events.