InsureMO partners with codeless software provider Unqork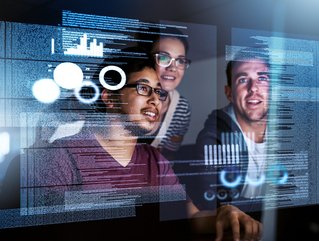 Insurance middleware platform InsureMO has partnered with no-code software company Unqork to help insurers and insurtechs build digital experiences quicker
Insurance middleware platform InsureMO has announced a new partnership with Unqork, a codeless technology platform that helps organisations build, deploy and manage complex software more easily.
InsureMO says the new partnership will "deliver speed and agility in creating any insurance applications for insurance carriers, brokers and insurtech for all lines of business". The Singapore-based company already works with over 300 insurers in 30 countries, powering more than US$20bn's worth of premiums every year.
Insurers and insurtechs will be able to use Unqork's drag-and-drop interface to build high-quality digital experiences and core business applications powered by InsureMO's middle-office APIs. They will be able to break free from legacy code as a result, InsureMO says.
Partnership could 'supercharge innovation and automation'
Rajat Sharma, Chief Revenue Officer for InsureMO, says: "InsureMO and Unqork bring unprecedented capabilities to drive rapid innovation and speed to market for the overall Insurance ecosystem. InsureMO's headless middleware platform for the insurance industry, integrated with Unqork's ability to customise frontend experiences, empowers insurers to rapidly and easily launch new products, lower costs, and improve speed-to-market."
Farooq Sheikh, Head of Insurance for Unqork, adds: "The insurance industry is a transformative moment, in which carriers are saying goodbye to inflexible, code-based legacy systems and manual processes once and for all. This partnership provides customers with exactly what they're looking for in this moment – a way to supercharge innovation and automation while cutting costs and accelerating time to market."
As insurance-industry incumbents seek to accelerate their digitisation efforts, and newcomers look to scale, there has been a rise in demand for technology solutions that make the process simpler. In particular, applications that allow companies to build digital experiences without having to dive deep into code have become increasingly sought-after.
In April, we reported on a new partnership for insurtech startup Lightico, whose Digital Completion Cloud platform offers a code-free and mobile-first way for insurers to complete onboarding with less friction.