Lightico Partners with Israeli Insurtech Menora Mitachim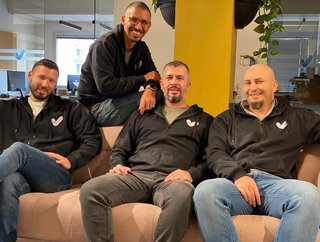 Menora Mivtachim has chosen Lightico's next generation solutions to digitise its claims and redemption process
The New York-based insurtech startup Lightico has announced its partnership with the Israeli insurer Menora Mivtachim - one of the top five insurance companies in Israel.
Lightico, which was founded in 2014 and is also an Israeli-owned company, offers a next generation digital completion platform and currently supports millions of insurance, automotive, telecom and financial interactions globally. It will now also manage Menora Mitachim's transition to a digital claims and redemption process.
According to reports, the Israeli insurer already provides rapid customer service and obtains the necessary documents in claims, redemptions and loan processes in a fast and convenient manner.
Lightico's innovative solutions will enhance and streamline the processes because its Digital Completion Cloud is a no-code, mobile-first solution for companies that enables them to quickly and seamlessly complete high-friction interactions with customers that include the onboarding or opening of new financial accounts.
Lightico's bleeding edge technology solution is empowering insurtechs
The award-winning SaaS platform has a reputation for empowering businesses to accelerate their customer journeys through automated workflows. It has achieved a robust unifying the previously siloed steps of customer-facing processes, businesses enjoy faster and shorter sales and servicing cycles, boost NPS, and significantly improve their completion rates. Hundreds of enterprises, including Fortune 500 companies in highly regulated industries such as finance, insurance, and telecommunications, rely on the insurtech to make their customer journeys more efficient and streamlined.
Furthermore, unlike existing siloed solutions offered by legacy eSignature providers, the Digital Completion Cloud unifies eSignature, document collection, identification and verification, payment and more to enable B2C interactions to be completed in a highly convenient and efficient multi-purpose channel.
Menora Mivtachim is a leading life insurance provider regionally. But life insurance claims typically require significant paperwork, documentation and signatures and can take months to process. Menora has therefore engaged Lightico in order to not only shorten the overall time to days but also simplify the process for beneficiaries. The mobile-first and digital approach reduces errors and meets beneficiaries where they are - on their mobile devices.
Speaking about the new collaboration, Moshe Morgenstern, Deputy CEO of Menora Mivtachim, and Director of Information Systems and Technology Division, explained, "The launch of the new digital process with Lightico allows us to improve customer service and customer experience while simultaneously improving our internal work processes."
He continued, "Menora Mivtachim invests significant resources in new technologies to help improve customer satisfaction and Lightico's platform joins other services and processes which are tailored to customer needs and continues to position Menora Mivtachim as an innovative company that is leading the market."
Yoav Horowitz, Deputy CEO and Director of the Life Insurance Division. "Previously, there was significant 'ping-pong' with beneficiaries to complete the proper documentation, signatures which was frustrating for all involved. With Lightico, we've seen massive improvement not only in the overall claim processing time but in significantly reducing friction with beneficiaries making a difficult and emotional interaction easier on them."
Putting customer centricity solutions into insurtechs
Outlining Lightico's position on the partnership, Zviki Ben Ishay, Lightico's CEO and co-founder, said, "Menora Mivtachim is a top insurance provider with a stellar reputation for forward-thinking tech investment to improve customer experience and core business processes."
He added, "We are excited that Lightico's Digital Completion Cloud is enabling Menora to significantly speed up their customer interactions to not only ease the process for beneficiaries but also improve employee experience and efficiency. Today, we expect every interaction from insurance claims to applying for a loan to be done on a mobile device with a few clicks - anything else is behind the times."