Home insurance platform Openly raises US$75mn in Series C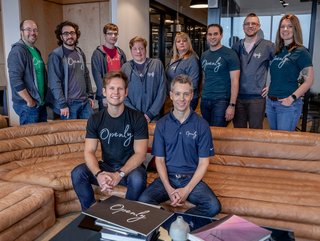 Home insurance platform Openly has raised US$75mn in a Series C funding round, which it will use to bring more states and insurance agents online.
Home insurance platform Openly has raised US$75mn in Series C funding from a mix of new and current investors, led by Advance Venture Partners.
The Boston-based outfit is setting out to overhaul home insurance. Founders Ty Harris and Matt Wielbut noticed that, while consumers are increasingly buying home insurance through independent agents, the products those agents offer have not kept pace with possibilities. The resulting disconnect wastes time, money and leads to outdated risk underwriting.
In 2017, they founded Openly as a way for independent insurance agents to deliver a "modern, efficient and superior customer experience". The platform connects homeowners with 17,000 agents and has grown in-force premium by more than 500% year on year, as well as achieving double-digit new sales market share in a majority of states where it is live. Annual policy retention is well north of 90%, which Openly says puts it on track to "being the top provider of personal insurance through independent agents".
Other investors in the latest fundraise include Clocktower Ventures, Obvious Ventures, Gradient Ventures, PJC Ventures, Techstars, and Mtech Capital.
Openly's point of difference 'will become even more apparent'
Ty Harris, Co-founder and CEO of Openly, says: "We are excited about this funding round and what it will enable. Investors in our sector have become wise to some of the sector's potential pitfalls, such as inefficient customer acquisition, high burn rates, and unsustainable underwriting. We built Openly from day one around a strategy that avoids those pitfalls, and we're seeing that pay off in differentiated results. I believe that differentiation relative to competitors will become even more apparent over the next two years."
Courtney Robinson, Founding Partner at Advance Venture Partners, adds: "We are excited about our continued partnership with Openly. AVP's participation in this round underscores our confidence in Openly's team and their approach to modernising the property and casualty insurance market with technology-driven underwriting and best-in-class service."
Openly will invest its Series C proceeds into expanding its home insurance product to include more states and agencies, as well as continuing to enhance its technology and insurance product offering. Openly's tech is powered by an "algorithmic advantage", allowing its rating models to look at more data with more granularity and provide more accurate coverage options as a result. Instead of using legacy software, Openly is built from the ground up, allowing for updates and fixes to be implemented quickly based on agent feedback.