Commercial fleet insurtech Nirvana seals $60m funding round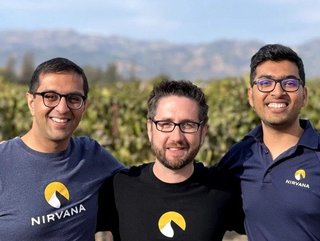 InsurTech Digital previously reported on Nirvana's US$22m Series A funding round.
Commercial fleet insurer Nirvana, which uses IoT technology to offer operators more tailored coverage, has just secured US$57m of new investment
San Francisco-based insurer Nirvana, which uses data to offer fleet insurance to commercial operators, has raised almost US$57m in Series B funding led by prolific fintech and insurtech investor Lightspeed Venture Partners.
Founded in early 2022, the company offers IoT technology and sensors that help move fleet operators towards a more intelligent insurance model – one that Nirvana claims can help them realise savings on their premiums, and shift over tomore customised risk management solutions.
Nirvana's approach is consistent with a wider approach within the trucking sector, which embraces telematics and the unavoidable truths they tell about driving behaviour. Indeed, other fleet insurtechs like Cover Whale and Flock have also raised big in recent months; and, in February last year, InsurTech Digital reported on Nirvana's original US$22m Series A.
Nirvana 'changing fleet insurance paradigm'
Businesses in the trucking sector often operate on tight margins, which are easily affected by recent macroeconomic developments like rising inflation and high interest rates. Fortunately, they also have the tools at their fingertips to lower the cost they face, for example the premiums they have to pay when renewing fleet insurance policies.
IoT-enabled devices allow operators to monitor driving behaviours like harsh acceleration or braking, abrupt lane changes and general speed along a route to assess the amount of risk endemic in any given journey. It also means Nirvana can alert them to proactive steps they can take to reduce risk and improve driver safety.
This allows Nirvana to tailor its rates to individual fleets, and indeed this approach is paying off; the company has already grown by a factor of over 30 since its inception. As well as Lightspeed Venture Partners, the recent funding raise comes courtesy of General Catalyst and Valor Equity Partners.
Money will go towards tech and talent
"Commercial fleets today produce a tremendous amount of data, yet most insurers still insist on a cookie-cutter approach to insurance that does nothing to incentivise safety," explains Raviraj Jain, Partner at Lightspeed Venture Partners. "Their incredible growth is a testament to the opportunities AI and data analytics are opening up in fleet insurance and beyond, especially given that the IoT fleet management market is expected to continue growing."
Rushil Goel, co-founder and CEO of Nirvana, continues: "In the past few years, most fleets saw their insurance rates rise even though they were doing everything right. We believe they deserve better. Nirvana is changing the paradigm by proving how a better customer experience – lower rates, faster turnarounds for quotes, and access to a full safety platform – is better for business, reflected in our market-leading loss ratio."
Nirvana will use the Series B funding to make substantial investments in AI and IoT technologies and build out its current teams – particularly in the areas of customer service, underwriting, and product development.
******
For more insights from InsurTech Digital, you can see our latest edition of InsurTech Digital here, or you can follow us on LinkedIn and Twitter.
You may also be interested in our sister site, FinTech Magazine, which you can also follow on LinkedIn and Twitter.
Please also take a look at our upcoming virtual event, InsurTech LIVE, coming on 18 October 2023.
******
BizClik is a global provider of B2B digital media platforms that provides executive communities for CEOs, CFOs, CMOs, Sustainability Leaders, Procurement & Supply Chain Leaders, Technology & AI Leaders, Cyber Leaders, FinTech & InsurTech Leaders as well as covering industries such as Manufacturing, Mining, Energy, EV, Construction, Healthcare, and Food & Drink.
BizClik – based in London, Dubai, and New York – offers services such as Content Creation, Advertising & Sponsorship Solutions, Webinars & Events.