Insurtech Nirvana raises US$22mn in Series A round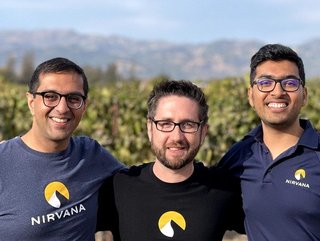 Truck fleet insurance company Nirvana launched in 2021 and is powered by telematics technology as UBI insurance offerings go mainstream for fleets
The San Francisco-based trucking insurtech, Nirvana, has raised US$22mn in its Series A round. The funding event was led by Menlo Park, a California-based Lightspeed Venture Partners, among other investors.
Nirvana uses a telematics-driven technology platform that gathers data from sensors on commercial fleet trucks. The UBI solution has been hailed as a system that improves driver safety, through promoting better driving practices and through vehicle health monitoring.
UBI safety factors assessed by telematics
Factors that are assessed include location, speed, video, erratic driving, weather, and traffic. Nirvana also gives regular recommendations to its clients, including specific coaching for drivers as well as routes to avoid, the company said.
According to a statement released by Nirvana executives, the insurtech outlined its processes, which include connecting to data points from telematics and artificial intelligence-powered dashcams, along with public sources such as the Department of Vehicles, to provide instant quotes.
Telematics rising in popularity among fleets and private consumers
The use of telematics and UBI policies has increased significantly over the past two years. According to a 2021 report by Insurance Mobility Solutions, telematics and usage-based insurance products can lead to an estimated 57% decrease in total claims costs. The fact is, that reward-based cover attracts a certain type of customer - namely one that dislikes risk and is prepared to drive safely if they are well incentivized.
Increased mobile adoption in developed nations has boosted the UBI and telematics industry growth,
In January of 2021, the UK Government's Centre for Connected and Autonomous Vehicles also commissioned a report from Element Energy, Cambridge Econometrics. The study linked further development in connected and autonomous vehicles, based on current market trends, with an estimated 72,000 jobs in the industry and $3.5bn gross value added to the economy by 2035.
Leading black box insurers in the UK
By Miles
Admiral
Bell
RAC
Swinton
Carrot
Hastings Direct
Marmalade
Drive Wiser