Are telematics the future of car insurance?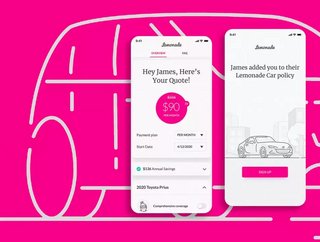 As Lemonade launches Lemonade Car, we look at the telematics trend sweeping the auto insurance industry
Telematics is the new buzzword in the auto insurance industry. As mobile technology expands to provide cutting-edge products that can track mileage and driver safety, as well as car maintenance, customers are embracing the new, reward and usage-based products. 
According to a recent report by Insurance Mobility Solutions, telematics and usage-based insurance products can lead to an estimated 57% decrease in total claims costs. The fact is, that reward-based cover attracts a certain type of customer - namely one that dislikes risk and is prepared to drive safely if they are well incentivised. And that type of customer is more profitable for insurance companies. 
Since mobile adoption is so high in developed nations, launching a telematics-based product that appeals to customers already on the books, so to speak, makes a lot of sense. 
Indeed, in January this year, the UK Government's Centre for Connected and Autonomous Vehicles commissioned a report from Element Energy, Cambridge Econometrics. The study linked further development in connected and autonomous vehicles, based on current market trends, with an estimated 72,000 jobs in the industry and £2.7bn gross value added to the economy by 2035.
Leading black box insurers in the UK
By Miles
Admiral
Bell
RAC
Swinton
Carrot
Hastings Direct
Marmalade
Drive Wiser
Ingenie
Lemonade Car and telematics adoption
Lemonade is already a leading AI-powered insurtech in the US. The company launched its latest initiative this week, and the product, called Lemonade Car, is a typical UBI product that rewards low mileage drivers.
As Lemonade already has a robust customer base (the insurtech hit the 'one million customers target' in December 2020) plugged into its mobile-ready insurance services, the new telematics product leverages the current technology and also has a captive audience.
The cover reportedly measures the mileage and driver safety, as well as providing 24/7 on-location roadside assistance, real-time crash detection, and dispatch of emergency services - all aspects synonymous with black box insurtech products, which have proven massively popular with customers due to their convenience and swift service delivery. 
Integrated into Lemonade's current technology
Currently, Lemonade Car, which uses Blender, Lemonade's proprietary insurance operating system. This has made the delivery to market far faster than if new technologies had been required to launch the product. The initial rollout is in Illinois. But plans are in the pipeline to launch it nationwide.
Speaking about the new launch, Shai Wininger, Lemonade's CEO and cofounder, confirmed Lemonade Car has been a major step for the startup, which has the highest independent customer rating of any insurtech in the US.
He said, "We stood up entire teams to handle tows, repairs, body shop services, as well as support for the 24/7 roadside assistance and emergency services we now offer. Providing a best-in-class car claims experience means being there for your customers 100 percent of the time, with surprisingly fast service and lots of empathy."
Electric vehicles and hybrid cars are also offered improved rates by the insurance provider. This is because they are classed as an extension of Lemonade's ESG directives and environmental commitments.
Wininger said, "We wanted to introduce a product that will not only reinvent how people buy car insurance, manage their policy, and file claims, but also do something good for the planet.
"Since we can't stop using cars just yet, we will help compensate for the CO2 emitted from our customers' cars by financing reforestation on an ongoing basis."
He added, "Using the telematics technology in our app, we're able to estimate how much carbon dioxide is emitted by each ride, and plant trees accordingly."