Commercial fleet insurtech Flock secures $38mn in funding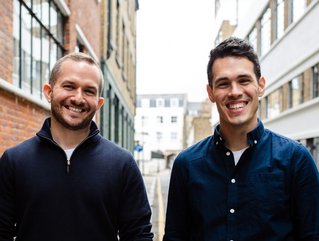 Flock founders Ed Leon Klinger (left) and Antton Peña. © Flock
Commercial fleet insurtech Flock has secured US$38mn in Series B funding, the UK-based company's first series venture round in almost two years
Commercial fleet insurtech Flock has secured US$38mn in a Series B funding round led by Octopus Ventures.
London-based Flock uses connected technology like vehicle telematics to provide fleet operators with proactive insurance that "enables and incentivises safer driving". This data-driven approach means the insurtech is able to price policies on a second-by-second basis, giving insureds the tools they need to improve on-the-road performance and, by extension, lower their insurance premiums.
The company was founded in 2015 and it's been almost two years since its last fundraise – a US$17mn Series A round in 2021. Since then, the insurtech has covered hundreds of millions of miles on the road and welcomed more than 600 new fleet customers, including Europe's largest electric car subscription company and a third of the UK's independent Amazon fleets.
The company's motto states that "safer fleets pay less" and, on top of the cost savings, Flock's digital insurance offering is making fleets safer: the company has managed to reduce customers' crash frequency by a staggering 10%.
Flock 'can make the world safer today and tomorrow'
The latest funding round, led by Octopus Ventures, also sees the participation of CommerzVentures and existing venture capital investors Social Capital, Anthemis Group, Foresight Group and Dig Ventures.
Ed Leon Klinger, CEO and Co-Founder at Flock, says: "At Flock, we're enabling and incentivising safer driving with data-driven fleet insurance; we want to help our customers save time, money, and even lives. Over the next 18 months, we will hire across all functions, expand into new fleet segments, and double down on our data-driven approach – all whilst maintaining a major focus on sustainable, efficient growth."
Malcolm Ferguson, Partner at Octopus Ventures, adds: "Flock has a vision that can make the world safer not just for today's vehicles but for the connected and autonomous vehicles of tomorrow."
It is the second time this week that Octopus Ventures have been involved in a major funding announcement. They also led a £4mn seed funding round in carbon insurance startup Kita, set to launch its first product in the coming months. It shows a commitment from the early-stage investment firm – linked to renewable energy firm Octopus Energy – to invest in the future of insurance and the future of the planet.