Commercial auto insurtech Fairmatic raises $46mn in Series B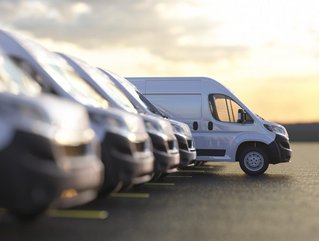 Fairmatic uses AI to make commercial fleet insurance safer.
Commercial auto insurtech Fairmatic has raised US$46mn in Series B funding, nearly doubling the amount of backing it has raised to date
Commercial auto insurtech Fairmatic has raised US$46mn in Series B funding led by Boston-based Battery Ventures.

The funding more than doubles the total amount raised by Fairmatic, following a $42mn Series A round in August 2022. The company says its latest backing, and the recent commercial traction it has experienced, "validates the demand for an AI-powered fleet insurance option that rewards safer driving".
The New York-based outfit uses AI-powered technology and deep telematics data to create cost savings for fleet operators. Its platform rewards safer driver behaviours, which in turn create savings for customers and lead to safer roads. That last point is an important consideration for commercial fleet operators: in 2021, there were more than 5,600 deaths involving truck accidents on US roads, according to the National Highway Transport Safety Administration (NHTSA). Not only can crashes cause commercial losses for operators, they can result in costly and time-consuming litigation as well.
The company was founded in 2019 by tech entrepreneur Jonathan Matus, who helped launch Android and Facebook mobile. As well as Battery Ventures, the insurtech lists Foundation Capital, Aquiline Technology Growth and a range of other insurtech and fintech investors among its principal backers.
Fairmatic is 'more than just convenience and lower costs'

Battery Ventures Partner Marcus Ryu, who is himself the former CEO and co-founder of insurtech company Guidewire, says: "Fairmatic addresses the central requirement of improving commercial auto insurance: motivating safer driving. The company does so by capturing the rich data signal generated by our smartphones and applying it to the task of identifying unsafe driving behaviour, which enables Fairmatic to offer insurance products that both reward fleet managers for safer driving and potentially achieve greater profitability than traditional, loss-based approaches to underwriting and pricing.

"We are excited to partner with Fairmatic as an exemplar of fundamental innovation in financial services. Fulfilment of the company's mission will entail more than just convenience and lower insurance costs for their customers; it will enhance the safety of the roads we all rely upon every day."
Fairmatic Founder and CEO Jonathan Matus adds: "New developments in AI, combined with troves of proprietary driving insights, have allowed Fairmatic to unlock a completely new approach to addressing the most critical questions in commercial auto insurance: which drivers are safe and which aren't; how insurers can help drivers improve safety and reduce risk.

"With this powerful new technology for improving driver behaviour, there's a massive opportunity to reframe the problem and solution from first principles. This new funding strengthens Fairmatic's lead in AI innovation geared towards meaningfully improved road safety and profitability."

Fairmatic will use some of the Series B funding to open a new R&D hub in Israel, tapping up seasoned technologist and ex-NASA researcher Guy Shaviv to lead up its team as Head of Engineering in the region. "Israel has some of the world's finest talent for both insurtech and mobility," Shaviv explains. "Folks here are creative, smart, and aggressive – exactly what a startup at our stage needs."
Shaviv has a proven track record working within tech innovation; he previously worked at fleet dash cam company Nexar and was the first employee at Houzz, a unicorn which today boasts 65mn users.