Canadian insurtech app Goose secures $4mn in funding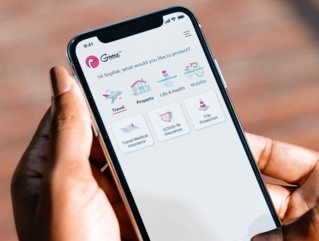 Vancouver-based insurtech app Goose has secured US$4mn in Series A funding, as it seeks to roll out its mobile insurance app throughout North America
Vancouver-based Goose Insurance, the insurtech startup behind a mobile 'super-app', has secured US$4mn in Series A funding.
The round was led by Axis Insurance Managers with participation from Impression Ventures, Real Ventures and Manchester Story. Goose will use the cash injection to accelerate adoption of its insurance app throughout Canada and the US, building on recent successes.
Founded in 2018, the platform provides consumers with core lines of insurance such as travel cover, renters' insurance, pet and critical illness cover, and term life insurance. It is available across 30 US states and eight of Canada's 13 provinces and territories, and in the past year has doubled its membership base and the value of premiums written. In particular, it is targeting younger and more cash-strapped consumers who are often overlooked by traditional insurance providers, utilsing the simplicity and convenience of its mobile app to appeal to that target demographic.
Goose 'will be a leading player' in mobile insurance
Dejan Mirkovic, Goose's President and CEO, says: "We're on a mission to make insurance products instantly accessible to the 200mn underserved consumers through our self-serve insurance super app. Goose offers some of the most affordable life, health and travel insurance policies in North America."
Maor Amar, Managing Partner at Impression Ventures, says: "Impression Ventures was one of the first investors in Goose. We were attracted to Goose because of its app-first strategy. The average person spends 3.5 hours per day on their mobile phones. So, it's no surprise that other industries – from personal banking to transportation – have been disrupted by app-first companies. Goose's disruption of the insurance industry is well underway."
Hamzah Nassif, Partner at Real Ventures, continues: "There is a big void in the market today for a digital and app-first insurance brand that gives consumers the ability to discover and buy affordable insurance products 24/7 in minutes, completely self-serve. Having first invested in Goose in 2020 and seen its unique approach, the team's ability to execute, and the positive response from customers and insurance partners alike in both Canada and the US, we believe Goose will be a market-leading player in this space and are excited to join the team and our co-investors in this new round of funding."