Vienna Insurance Group expands via Aegon acquisition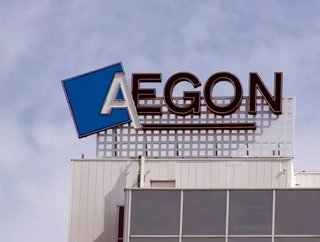 Austrian firm Vienna Insurance Group announced on Sunday that its Central and Eastern European market is expanding through its acquisition of Aegon...
Austrian firm Vienna Insurance Group that its Central and Eastern European market is expanding through its acquisition of .
Specifically, the company will be absorbing Aegon's life and non-life business in Hungary, Poland, Romania and Turkey, including pension funds worth €5bn (US$6bn), asset management and service companies.
The total purchase price has been declared as €830m ($994m), with the deal expected to conclude before the second half of 2021.
Securing the market
Founded in 1824, Vienna Insurance Group's (VIG's) already enjoys a commanding presence in its region and is recognised as one of the largest international insurance groups operating.  
This substantial new deal will net VIG an additional 4.5 million customers. Elisabeth Stadler, CEO, the agreement "an important step" in the company's development:
"This will make us – as in Austria – the market leader in all our immediate eastern neighboring countries (Czech Republic, Slovakia and Hungary). In Turkey, we succeed in entering the life insurance market and in Poland, Romania and Hungary we can significantly expand our potential in the pension fund business. 
"By acquiring the asset management company of Aegon in Hungary, we are not only expanding our own asset management activities, we are also gaining valuable know-how and resources."
In combination with that Standard & Poor (S&P) has reaffirmed VIG's 'A+' rating in recognition of its strong financials and "stable outlook" after a tumultuous year in finance, Stadler claimed that this proved the company's ability "to make the best possible use of the opportunities that arise."
Reshaping strategy
For Dutch multinational Aegon, the selling of its Central and Eastern European business is being as a strategic realignment of the company's core priorities.
"This transaction will simplify Aegon's footprint and strengthen our balance sheet", stated Lard Friese, CEO. "We are sharpening our strategic focus and are concentrating on those countries and business lines where Aegon can create most value. 
"I would like to thank our employees in Hungary, Poland, Romania and Turkey for their significant contribution to Aegon over the years. We believe that our businesses will benefit greatly from the vast experience of VIG, a leading insurance group in the region."