Leading German insurtech Hepster raises $10m in Series A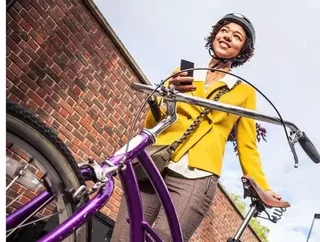 The disruptive German insurtech company, Hepster raised the capital in a Series A funding round led by Element Ventures...
Hepster, the Rostock-based MGA insurtech has raised $10m in a Series A funding drive supported by Element Ventures, Seventure Partners, GPS Ventures and MBMV along with its long-term investors.
The raised capital will be used to expand Hepster's presence and enhance the company's services in automation, which is likely to position it as one of the top insurtechs in the EU. 
Currently, Hepster operat es in Germany and Austria. It is already a prominent entity in the European insurtech sector as its B2B model is complimented by a fully functioning B2C webshop. 
Hepster technology
Hepster provides broad, API-driven cloud based and modular insurance solutions. The company is able to create and action digital insurance products according to its partner requirements in a swift-to-market format. The company is in the process of expanding its current offerings which include sports equipment, bikes, ebikes and electronics insurance. 
Hepster has been very well received by the German insurance market because its speed at processing claims and providing cover quickly and in a cost-effective manner is at odds with the majority of the country's insurance market.
Hepster is part of a new wave of insurtech startups Europe. The company allows businesses to tailor insurance products to match specific requirements, allowing e-commerce operatives, for example, to then embed these insurance products into the e-commerce journey.
Hepster's innovative products are well-suited to the new mobility sector, including shared e-bike schemes and peer-to-peer rental platforms. These areas are rarely covered by traditional brokers in Germany. However, the company, which has an estimated 700 partners including Greenstorm Mobility and Citkar, also provides traditional forms of cover too. 
Hepster co-founder and CEO, Christian Range, said the company's unique services had helped differentiate it from other market contenders. "Hepster is now a key player within the European insurance market. Our state-of-the-art technology with our API-driven ecosystem, as well as our highly service-oriented approach, sets us apart."
He continued, "Germany is the toughest market with the most regulations, the most laws. We have a saying in Germany, if you can make it in Germany, you can make it everywhere. Also, it's a big market in terms of selling insurance products because Germans really like insurance in every regard. So there is huge market potential in Germany I think."
"As new industries and business models emerge, companies need much more flexible insurance propositions than what is currently being offered by traditional brokers," explained Michael McFadgen, partner at Ele ment Ventures.
"Hepster is the breakout company in the space, and their focus on embedded insurance will pay dividends in years to come."