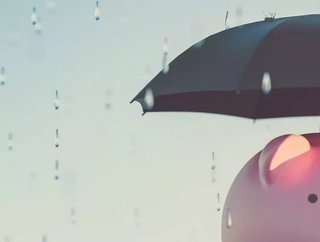 Not every policy involves a home, car or someone's life
Insurance isn't just about protecting your home, belongings or your loved ones should the worst happen. Insurance companies have been creating bespoke policies for decades that have caused more than a few raised eyebrows. 
For example, it's not unheard of to have cover for a cruise taken in hurricane season, protection for a Fantasy Football match, or even  a policy that will compensate you if you are kidnapped and live to tell the tale. Read on for our top five most weird and wonderful insurance policies.
05: Exercise mishaps
Yoga classes are increasingly seeking special liability insurance to protect them against the cost of incidents or injury that could take part during their sessions. Depending on the provider, Yoga instructor liability insurance can offer general and professional liability coverage, as well as products liability. These policies also cover medical payments and damage to premises that are rented.
There's also an option for those seeking the personal training route. Intense, one-to-one exercise sessions can often result in personal injury. The policies protect the trainer against other potential mishaps too, such as any damages to the premises, medical payments and product liability, are commonplace.
04: Alien abduction and kidnapping
Though the proof of alien abduction is nigh on impossible to obtain, those fearful of an extra terrestrial event can take out a policy against it. Across the US, an estimated $10m in policies have been written to cover alien abduction incidents, with frequent abductees paying higher premiums. Proving abduction is necessary to make a claim against the policy.
Policies against kidnapping are not as bizarre as they first sound. For those travelling to remote and dangerous places where personal safety could be at risk, cover to protect yourself from the fallout of ransom demands and extortion could just save your life. The policy will reimburse the abductee should the worst happen. Businesses operating in difficult regions will often take out such policies to cover at-risk employees and their families.
03: Bizarre items
The world's biggest cigar, which measured 12 feet in length, weighed 110kgs and was rolled by 15,000 tobacco leaves, was insured by Lloyds of London for £18,000. It is claimed the giant cigar would have taken 339 days to smoke, if it was ever lit.
Satellite insurance is also a thing. In fact Lloyds of London was the first broker to insure satellites when they created a cover policy for Intelstat 1 in the 1970s. Lloyds valued the policies at $100m each and took the job seriously. In 1984, the broker financed a space shuttle and a crew of five astronauts to reclaim two rogue satellites that had floated off their coordinated paths.
02: Winners and losers
As part of regular employee cover, companies can insure themselves against the losses incurred when two or more of their staff during the same lottery draw, win and quit their jobs. The policy only pays out on the extremely unlikely event of both staff members winning at the same time - which means the chances of the insurer ever paying out a claim would be incredibly small.
Another windfall policy was taken out against anyone who wins the 'Who Wants to be a Millionaire' game show. This means the TV company is protected from loss if a contestant wins the show.
01: Body parts
Thought this was a construct of the tabloid newspapers? Think again. The body parts of celebrities and famous people are often insured against damage, usually because they are a key aspect of that person's position or career. Hollywood icon Betty Grable started the trend in the 1940s when Twentieth Century Fox insured her legs for a staggering US$1m. Given the rate of inflation and decades that has passed, it was a mind-boggling sum for the time.
But it's not just limbs that get comprehensive cover. Digits matter too. Legendary Rolling Stones guitarist Keith Richards, has just his middle ring finger insured for more than $1.5m. Singer Tom Jones insuring his chest hair for several million dollars, and yoyo champion Harvey Lowe during the 1930s who insured his lucky hand for $150,000.
Finally, Australian cricket player Merv Hughes views his mustache as his trademark and his famous handlebar mustache is insured for approximately $400,000.