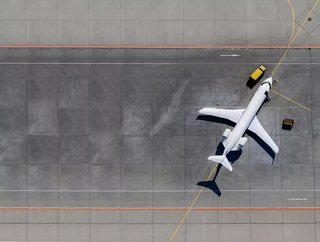 We take a look at some of the pioneers in specialist cover, the startups providing insurance for emerging markets and much more.
From floods and life-firsts to fleets of drones, new insurance cases are emerging thick and fast. Here we take a look at some of the pioneers in specialist cover, and the startups providing insurance for emerging markets and delivering digital assurance when disaster strikes. 
 
Lemonade
Lemonade claims to be the "world's first open source insurance policy." Headquartered in New York City, USA, Lemonade offers homeowners and renters insurance powered by artificial intelligence and behavioural economics. In 2016, the firm claimed to set a world record for the fastest claim handled in three seconds. Lemonade is a certified B-Corp — a for-profit business dedicated to making a positive impact on society, workers, the community and the environment — and so it takes a flat fee.
Marshmallow
An automotive insurtech aiming to offer coverage that's "attainable for anyone". Founded in 2017 by identical twin brothers Oliver and Alexander Kent-Braham, Marshmallow specialises in simple access to car insurance for immigrants, expats, and other individuals overlooked by traditional insurance channels.
Oscar
As is often the case, necessity was the mother of invention behind Oscar - quite literally in this case. Confronted by a "maze of insurance jargon" nearing the arrival of he and his wife's first child in 2012, Co-Founder and CEO Mario Schlosser launched Oscar as a uniquely direct-to-consumer - and consumer-friendly - health insurer. Customers can access tailored insurance and take advantage of digital consultation with doctors, including on-the-spot prescriptions. 
Waggel
Founded by former The Apprentice contestant Ross Fretten, Waggel is a specialist pet insurer aimed at offering owners simplified, instant coverage. Claims are handled through an app that allows customers to track how far along they are in the process - though it targets instant payouts as part of a three-step '10 Second Claims' ethos. Members can take advantage of various value-add features such as video consultations with vets and monthly discounts on everything from boutique pet food to anxiety relief products. 
Hippo
Hippo is a home and contents insurtech based in Palo Alto, California. It uses AI and big data in order to aggregate and analyse property information and sells insurance policies directly to customers and through independent insurance brokers. Hippo was founded in 2015 by Assaf Wand, a former Intel Capital investor and McKinsey consultant, and entrepreneur Eyal Navon.
FloodFlash
FloodFlash delivers a digital and modern solution to an age-old problem: floods. Smart devices installed by an engineer use parametric data to make instant claims payments for pre-agreed conditions, such as the height of floodwater. The Lloyd's coverholder offers packages to landlords and businesses, who can pick their own premium. 
Flock
Aptly-named Flock covers drone pilots through a unique 'pay-as-you-fly' product. The insurtech covers the commercial drone industry and has since branched out to offer insurance for the "connected and autonomous world". Micro-businesses with small-scale immediate needs can access cover through an on-demand app, while organisations managing larger fleets and more demanding projects can tap into fully-fledged enterprise products, underwritten by Allianz. 
Laka
Laka's unique approach to bike insurance sees members share the cost of all claims in what founder and CEO Tobias Taupitz believes to be a "fairer way of doing insurance by sharing risk in a true collective".
Cover Genius
Global insurtech Cover Genius has partnered with flights marketplace Skyscanner to offer the first custom COVID-19 travel insurance. As well as cover for traditional travel issues, the COVID-19 package addresses timely concerns such airline liquidation and even failing the temperature checks used as indicators of coronavirus infection. Cover Genius' XCover platform handles digital claims management and payments in almost 100 different currencies. 
ThingCo
Theo is the novel innovation from ThingCo - an AI and voice-enabled device for swifter and more transparent auto insurance. In partnership with specialist insurer Policywise, the device collects real-time telematics data to provide clarity on collisions and other road accidents, increasing the speed and accuracy of claims. As an added bonus, Theo can offer voice support for drivers and passengers in the event of a road emergency.