UK Insurtech FloodFlash announces its US launch to market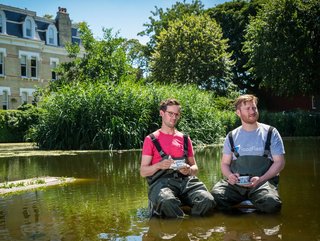 FloodFlash Founders Adam Rimmer and Ian Bartholomew
FloodFlash, the parametric flood insurance provider, has announced its State-side launch as it enters the US marketplace
The parametric flood insurance company, FloodFlash, has announced its US marketplace rollout of services.
The London-based insurtech, which launched in 2019, is the first insurance provider to pay catastrophic flood claims within four hours of a report.
Their services could prove vital for US customers, who, after recent and devastating hurricanes Ian and Nicole, and the subsequent floods, were forced to wait weeks before insurance companies finalised and issued payments. This has severely impacted local economies because residents and businesses have been left unable to rebuild.
Compounding the problem, traditional insurers are also hesitant to reinsure, leaving businesses without many options and contributing to the $58bn global flood insurance gap, with the US as the largest contributor.
Reviving the US flood insurance market
Despite the prevalence of flood risk in America, fewer than 5% of small to midsize businesses carry flood insurance.
Amidst increased frequency of extreme weather due to climate change, urbanisation and a strapped insurance market, new technologies and products are needed more than ever to reinvigorate the flood insurance market. FloodFlash has already made a huge impact in the underinsured market in the UK following a $15mn Series A funding round in the spring, the company is ready to bring its impact across the pond to close the flood protection gap in the US.
According to reports, FloodFlash is aiming to enhance the US flood insurance market through its parametric technology to make flood insurance available to businesses that can't get coverage anywhere else.
As the first parametric flood insurance available to the mass market, the insurtech's coverage combines IoT sensor technology, computer models, and cloud software to provide flood coverage to those the insurance industry has left behind.
New flood crisis insurance strategy from FloodFlash
CEO of North America Mark Hara, a marketing and insurance expert who previously led at Bold Penguin and Mylo powered by Lockton, is executing the US go-to-market strategy across five states to start - Florida, Virginia, Texas, Louisiana, and California.
Speaking about the US launch, he said: "I'm excited to bring this simple, tech-enabled flood insurance to the businesses that need it most. FloodFlash can provide excess coverage, fill deductibles or cover what other policies do not - providing a coverage option for those with nowhere else to go."
Hara continued: "It's a delight to be working with forward-thinking brokers who are dedicated to solving client problems. Together we will help address the flood coverage gap that impacts every single state."
FloodFlash, the insurance technology company that uses smart sensors to offer parametric flood insurance, announced a new capacity agreement with Munich Re Syndicate.
FloodFlash extends partnership with Munich Re to support US capacity
The news of FloodFlash's US market entry has been followed by the insurtech's newest strategic partnership with Munich Re. which will add to its US capacity and will support growth for the parametric insurance provider.

The announcement extends an existing carrier partnership that began with support of FloodFlash's UK book of business in 2020. It comes in a period where natural catastrophe (re)insurance capacity is particularly distressed, nowhere moreso than in the US. Munich Re estimate losses from the Atlantic storm season to be more around $110bn including $65bn of insured losses, with Hurricane Ian as the main contributor.[1]

This has put huge strain on the natural catastrophe (re)insurance market, with reports that many MGAs and insurers are facing significant difficulties renewing capacity arrangements, particularly in Florida and along the Gulf coast. FloodFlash is confident that this deal shows how parametric insurance can rise to the challenge of difficult market conditions and play an important role in insuring high risk businesses in a future characterised by climate change, urbanization, and more extreme weather.

FloodFlash Head of Major Accounts and Capacity Management Richard Coyle added, "this new deal is testament to the relationship that we have built with the teams at our capacity providers and their faith in our parametric underwriting and sensor technology.