Round table: Is AI redefining the insurance industry?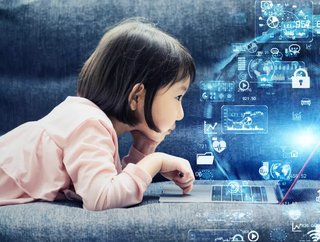 As the insurance industry becomes increasingly digitised, we speak to technology experts about the transforming space
The role of artificial intelligence (AI) in the insurtech sector is becoming increasingly active. From automating the underwriting process to facilitating telematics and even predicting the likelihood of hurricanes, AI's ever-widening takeover of legacy systems looks set to continue.
AI has the potential to impact the insurtech and insurance industry in several ways. It is currently being utilised in claims processing, underwriting, fraud detection and customer service. To enhance the customer experience, many insurers are also investing in virtual assistants like chatbots.
We discuss the new developments, cutting-edge trends and how AI will impact the human insurance workforce with some of the industry's leading experts.
Meet the commentators:
Paul Donnelly, Executive Vice President, EMEA at Munich Re Automation Solutions
Currently based at St James Hospital in Dublin, Donnelly is an experienced international senior executive responsible for the EMEA business growth and operations at Munich R Automation Solutions and is also chairman of Ireland's biggest acute hospital.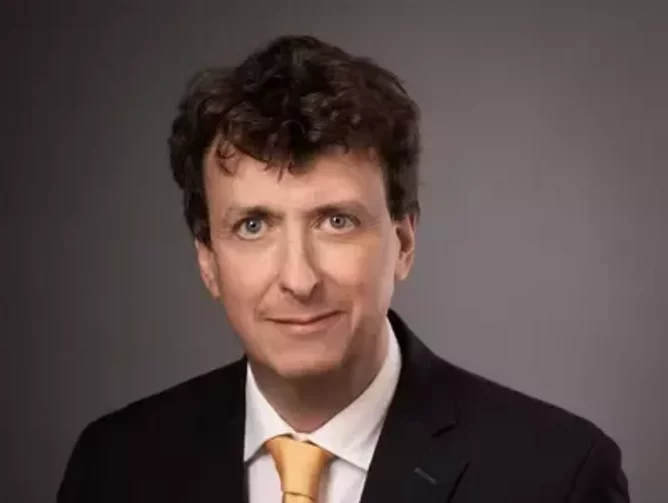 Guy Kirkwood, Chief Evangelist at UiPath
As the Chief Evangelist at UiPath, Guy Kirkwood is part of the team leading a market that reshapes how people work. UiPath is a Forbes AI 50, a CNBC Disruptor 50, number three on the Forbes Cloud 100, number two in the FT rankings, and number one in the Deloitte Fast 500.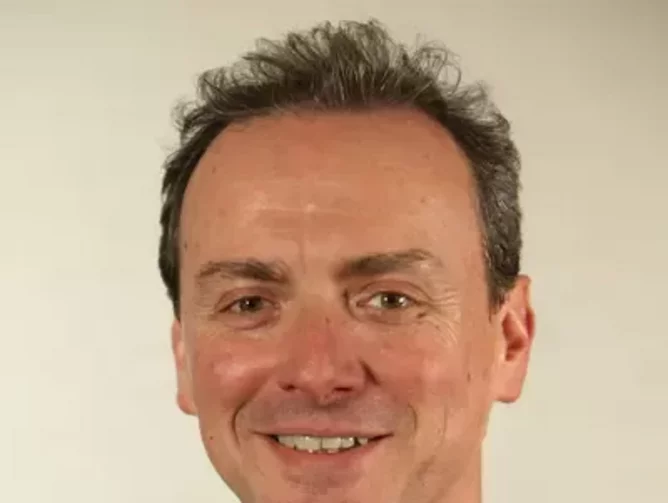 Brian Mullins, CEO of Mind Foundry
Mind Foundry was formed as a spinoff from Oxford University's AI department. Using the latest expertise and technology, the company concentrates on implementing AI in the insurance industry. A key investor in the enterprise is the international insurance company ANDI.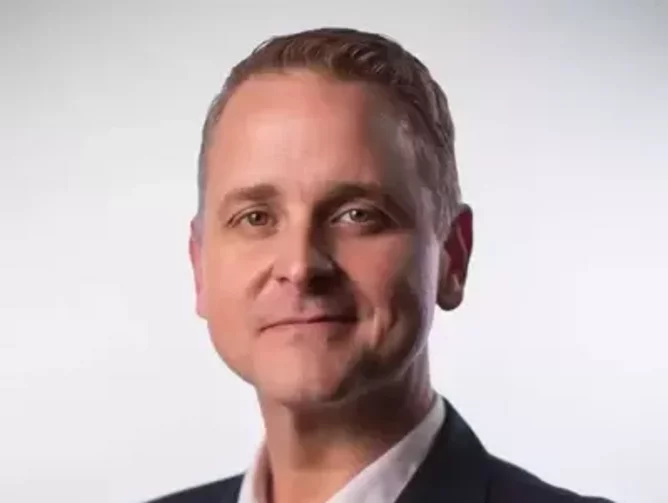 Wayne Butterfield, Director and Global lead for automation solutions at ISG
As Global Lead for Automation Solutions, Wayne Butterfield is an automation expert responsible for helping organisations leverage technologies, such as RPA, NLP, OCR and Virtual Agents to create efficiency and improve the customer/employee experience.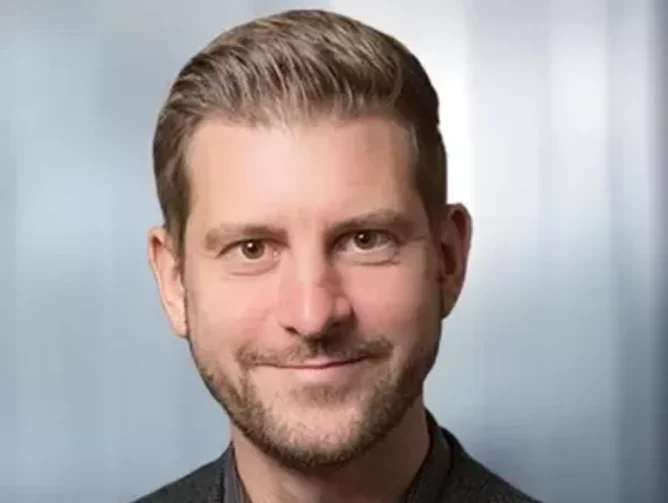 How embedded is AI in the current insurance market? 
Paul Donnelly: While we're beginning to see technology such as AI play a key role in the industry's progression, we'd ideally like to see it embedded further in the market. The insurance industry is continually digitising after too long being burdened with outdated processes which impair the customer's experience throughout the underwriting process. Currently, this is drawn-out and filled with repeated, intrusive questions.
Brian Mullins: AI is very embedded in the insurance market, especially compared to other sectors within financial services. Several breakthroughs have been made largely by disruptors, who have used AI to change insurance methodologies and that investment continues to optimise their business practices, widen their competitive edge and offer customer-centric products. 
However, we will look back ten years from now and see that we were only beginning to scratch the surface of what is really possible. The desire to change and implement all of the benefits of AI is tampered with by the reality that many insurers are large organisations with workforces and work practices that will take years to adjust. This is why much of the innovation to date has been the preservation of insurtech disruptors.  
Wayne Butterfield: AI comes in many forms, but the most prevalent in the insurance market at present are conversational AI (used for front-end customer service), machine vision (used for damage appraisal & claims) and machine learning (used in underwriting and premiums). AI isn't universally used in the insurance industry, but most insurers are using some form of it.
What trends in technology are we seeing emerge? 
 Paul Donnelly: Across the globe and among my user community (EMEA), a variety of technology trends are emerging within the industry, all with the common goal of significantly bettering the end-customer's experiences. Despite the destination being the same for each region, they're certainly at different stages on the journey.
Some markets are currently experiencing the important shift from paper forms to digital on a like-for-like basis. Others are implementing digital onboarding capabilities and automated underwriting to streamline the interview process.  Elsewhere, markets are using non-interview data to reduce the number of questions asked of the applicant and the duration of the interview, while others are using Machine Learning and AI techniques to route applicants through the most efficient path for them to provide the best user experience.
The crucial component that ties them together is the use of data to support and optimise the journey and their understanding of the business. We don't expect this to change anytime soon."
Brian Mullins: Usage-based insurance has been a central part of insurance portfolios for a while now, especially in car insurance, and at the heart of this is the accurate assessment of individual risk.
This has paved the way for a rise in driving-behaviour classification models, driven by telematics data, that capture the capabilities of connected vehicles and edge computing. Access to real-time data is enabling insurers to reimagine their insurance products and deliver hyper-personalised insurance offerings. 
Another emerging trend – which we have seen in other industries, too – is the use of AI to speed up data processing. This reduces the human time needed to process claims or investigate fraud, which allows insurers to concentrate their human resources on validation, correction and non-trivial investigation.
However, it is worth noting that some of the AI trends that were starting to emerge – like computer vision – could get stifled by much-needed regulation, such as the recently published proposal for a regulation laying down harmonised rules on AI by the EU. Examples of this include Lemonade's ML model, which uses facial recognition to assess if a claimant is trustworthy, or applications that include the use of computer imagery to instantly assess damage to a car or help advise a customer on the medical services to seek based on their symptoms.
Hyper-automation is emerging as the new technological system of choice. What makes it so unique?

 
Wayne Butterfield: Hyper-automation is just the combination of lots of useful technologies, ranging from those that assist in the discovery of opportunity, a separate set that helps to automate processes and additional capabilities that prove value has been created. It's this end-to-end that differentiates it from standalone machine learning, RPA and AI, and it's why it has become so useful to organisations.
Guy Kirkwood: Hyper-automation can reach more workflows than RPA can alone. Take processing documents as an example. RPA can scan and extract structured data that you have taught it to look for. However, when you apply Document Understanding and Computer Vision, the software robots can also read and understand unstructured data such as handwritten notes, scans or images. As a result, automation's potential grows. 
It is garnering significant interest around the world, with Gartner naming it a top strategic technology trend of 2021. It is no surprise that hyper-automation has become so popular when you consider the vast opportunities it has to offer.
All jobs have some repetitive element, and thus every job can benefit from hyper-automation. It can be applied in any company, industry and within any technology environment. Relative to previous digital transformation efforts, hyper-automation is easy to use and simple to deploy across the enterprise. Therefore, development cycles remain short, providing a short time to value and high ROI.
Paul Donnelly: We are seeing a thirst among our clients to move to the next step beyond rules-based automation. Namely, the combination of rules-based automation with AI and ML techniques. In other fields, this is often referred to as "hyper-automation" in the life insurance underwriting process, this is described as the move from "Automated Underwriting" to "Augmented Automated Underwriting" (AAU).
AAU combines traditional automated underwriting systems and layers in the benefit of AI and predictive models. The first place where such systems are proving themselves is in the early part of the customer journey. 
Why has AI become so central to the underwriting/customer services process?
Paul Donnelly: Particularly in life insurance, current online customer journeys are often no more advanced than their off-line predecessors. Too often, excessive manual processes and back-office procedural steps determine the steps involved in the application process, leading to substandard customer experiences. And as purchasing life insurance isn't something we naturally look forward to anyway, complexities within the process will only discourage today's digital-savvy customers even further.
This is where AI is crucial in optimising the end customer's journey. Implementing AI techniques enables insurers to sidestep the need to ask customers repeated, personal questions and instead route them through the questions which are relevant to them.
Because in an age where companies like Amazon allow us to easily buy what we want with a few clicks, we naturally start to expect the same slick user journey elsewhere.
Therefore, we urge the industry to take the next step as underwriting technology evolves and implement AI and machine learning techniques. These identify patterns and use data points beyond human capabilities. As a result, insurers have assessed customer risk profiles and can reduce the number of questions asked to the applicant, significantly removing friction.
Brian Mullins: Current data volumes mean that processing quotes, renewals, claims, customer requests, etc., is at the limits of what can be handled by human operators assisted by traditional information systems. 
In the past decade, companies have turned to robotic process automation to speed up manual processes and amplify the work of their handlers. Yet today, this is still not sufficient, and to survive in these oceans of data, let alone to innovate and stay ahead of the curve, insurers like many other businesses have turned to AI to discover more subtle patterns in data, automatically adjusting to new trends, threats and opportunities. 
Machine Learning algorithms can be trained to discover policyholders' behaviour, preference, the inclination for risk, and even fraud, learning from past examples and adapting to new ones without the need for human intervention. 
There is a natural suspicion of AI that it will result in fewer jobs for actual humans as manual roles become less available. How does this play out in the insurance sector, and do you think it's true?
Wayne Butterfield: To date, and very likely, even in the future, automation hasn't actually caused any significant job losses. Instead, we've seen and will likely continue to see it focus on task automation - many other activities still need to be completed by a person. I'd estimate around 90% of efficiencies gained so far have been used to negate the backfilling of open positions or dealing with extra volumes in other parts of the business, which is why there has been very little in the news ever about major job losses to date.
Paul Donnelly: We are not seeing a reduction in demand for skilled underwriters. In fact, in many markets, the opposite is true. Take the example I gave of our UK client that deployed our SPECTRA system as a pre-sales tool for advisers to get an indicative underwriting decision. This function was previously performed by members of the underwriting team.
By making this change, the insurer was able to improve the service to advisers, not only by providing them with immediate day-or-night access to the likely underwriting decision for their client, but also by diverting the resources previously assigned to this task they were able to commit to making underwriting decisions within one working day, with decisions available Monday to Friday from 8 am to 6 pm, and further commit to making their underwriters more available to advisers to discuss feedback on individual cases.
Guy Kirkwood: When it comes to hyper-automation, the technology actually offers the insurance sector the chance to become more human-centric. As automation works behind the scenes on repetitive and data-intensive processes, tasks that are best suited to human skills will remain in human hands. 
In the insurance industry, tasks that may land in the hands of automation include extracting information from customer correspondence and filling out claims forms. It is the work that once required a human to read, copy and paste data. However, tasks such as negotiation and building long-lasting client relationships will remain in human hands, as they require human ingenuity and judgement.  
Therefore rather than replacing entire jobs, hyper-automation relieves the burden of the menial, administrative business tasks that litter an employee's day. This leaves employees with more time to do the work that requires them to think, collaborate and solve problems. In other words, the more rewarding work that humans, by nature, are best at.
Insurtech 2030 - what to expect
Four trends that are changing the face of insurance forever, according to McKinsey
Data explosion from the IoT
There will be a massive increase in the amount of data available to insurance companies by 2030 as devices in all walks of life gather, connect and send data. These will include cars, fitness trackers, home assistance, smart wearables, home monitoring smart devices and mobile phones. Experts estimate there will be up to one trillion connected devices by 2025.
Robots will become commonplace
The field of robotics is expanding at an exponential rate. Experts estimate that by 2025, additive manufacturing (3D printing) will radically reshape manufacturing and commercial insurance products. By 2030, a large proportion of vehicles on the road will be self-driving. 
Open source and data ecosystems
Open-source data will be shared across industries, and public and private entities will work together to create ecosystems to share data for multiple use cases.
Cognitive technology
Convolutional neural networks and deep learning technology will evolve and be applied to a much wider sphere. These cognitive innovations are loosely based on the human brain's ability to learn.