Deep Dive: Claim Settlements & Insurtech Customer Experience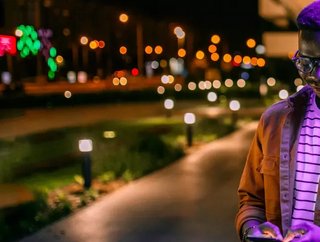 Competition is hotting up in terms of settling with customers with swift efficiency. We take a look at the latest advances in the space
It's difficult to imagine any thriving industry operating without a digital, streamlined approach these days. But some insurance companies, relying on legacy systems, are still doing just that. Their customer experience is one that necessitates long, complicated, and tedious application forms being filled in. Weeks are spent underwriting, holding up claims that could be paid. The whole process is antiquated and frustrating for the customer, who is becoming increasingly aware of better services elsewhere.
The pandemic has hit these dinosaurs of industry hard. Because their core processes are still reliant on manual labour and paper pushing, lockdowns have impacted performance over the past two years, with skeleton crews creating unrequited claims bottlenecks. 
It's one of the reasons why insurtech has reached a global funding round total of more than US$15bn over the past 12 months - and why the sector's investment rate has grown six-fold since 2017. 
Today, customers expect instant results and streamlined sign-ups. Even life insurance companies (well known for their long and arduous pre-premium assessments) are cutting out the bureaucracy and slimming down their applications to ninja-fast proportions. DeadHappy, one of the UK's fastest-growing life insurance providers, for example, can provide a customer with cover after just three mobile app questions. 
The future of claims settlements 
Insurers are aware they have to change their claims management, as customer expectations demand they be served 24/7. Furthermore, companies must provide communication channels that offer chatbot services that are intelligent enough to know when a human service provider is required. 
Technology and the use of AI are performing this process - particularly within insurtech startups. The net effect of AI and data analytics on the claims settlement process has been startling.
Certain sectors have embraced the technology more than others. As Marcos Malzone, VP Product Management at Solera EMEA, succinctly puts it, AI has allowed the motor claims and broader insurance industry to modernise a process that has been traditionally paper-driven, slow, and inefficient. "For example, it is now possible to settle a claim within minutes just by processing images of damaged vehicles through computer vision algorithms and automatically generating an accurate repair cost estimate."
Paul Donnelly, Executive Vice President, EMEA at Munich Re, agrees. He says, "With each acceleration to the settlement process, the carrier is able to improve the insured's experience of their service and their experience of insurance as a whole."
Donnelly believes the success of these 'pay and finalise' systems to date means that he expects to see a role for AI and data analytics in claims settlement of ever-increasing complexity.
Embracing the technology
The new technologies have made great strides in some areas and have had less impact in others. Often, this is because some sectors are naturally more technology-open than others. 
Alan O'Loughlin, Director, Data Science International at LexisNexis Risk Solutions, believes commercial property insurance has been significantly driven forward by the technologies. He says, "I think the use of AI and data analytics in claims management and settlement has advanced in some lines of business more than others. In the commercial property insurance arena, data analytics and data visualisation are enabling providers to understand the precise impact of a severe weather event on policyholders in a defined location."
O'Loughlin points out that companies can use motor insurance, telematics or usage-based insurance and its driving behaviour data to get on the front foot at first notification of loss (FNOL), helping to deliver a better consumer experience post-accident. 
He says, "Changed customer expectations, new technologies, and new market entrants require insurers to rethink the claims journey. The insurance-claims journey—from prevention to loss notification, to assessment, to handling and settlement—has historically been opaque and confusing to customers."
"They have paid in advance for an abstract product, a policy to defend against risk, and at the "moment of truth" when they want to recoup a loss, they are faced with a complex, cumbersome, often very time consuming and iterative process."
From the insurer's perspective, claims management is often seen as a cost centre only, as claims expenses and indemnity spending constitute a significant factor for the company's overall financial success as a whole. 
"In the European insurance markets, for example, the annualised growth of total benefits-and-claims spend is more than 4%, translating to more than €350bn per year, a number that is sure to rise," O'Loughlin concludes. 
Automation implementation and resistance to change
As the past two years have demonstrated, those that fail to embrace the new digital experience look set to be left behind. Traditional insurers are under pressure to improve loss ratios and increase customer satisfaction as insurtechs utilise emerging technologies to deliver better overall service. 
"The pandemic has increased the need for process digitalisation, task automation, and remote working because of social distancing restrictions," says Malzone.
Customer expectation is also an essential component. Consumers want their insurance experience from quote to claim to be straightforward and efficient. However, automation must not replace human expertise in claims; companies should use it to streamline processes and allow human skills to benefit the customer in more valuable ways. 
"We must also consider the rise of IoT (internet of things) and how quickly the best user experience becomes standardised due to customer expectation," O'Loughlin says. 
And as insurtechs scale at speed, incumbents will struggle to maintain their established marketplace position, says Donnelly. "While every life insurer recognises the role of automation for scaling business volumes, the value of consistent decisioning, accelerated processes for brokers and customers should not be underestimated. Insurers who rely on outdated modes of doing business will be quickly left behind."
A technology-driven future
Right now, insurtechs are still in the minority. Though they are making considerable headway in the marketplace, incumbents still have a majority hold on customers. But how long can this continue when insurtech growth is exploding. Customers will vote with their feet and find better services if incumbents don't ditch their traditional product delivery processes. 
Today, a customer with UBI with a reputable insurtech can experience a road traffic accident that is automatically logged with the insurer, which provides a roadside recovery service within minutes. The customer can upload images of their accident to their insurer while at the scene of the accident. Insurtechs can process this information in minutes - and a claim can be paid directly into a customer's account before the recovery truck even arrives. 
These experiences are a long way from the realities that antiquated incumbents are offering. 
Donnelly says, "I foresee increasing penetration of automation into both underwriting and the claims process. The pandemic, and the changes to society it has brought, mean that face-to-face interactions in the insurance onboarding process or even the claims process are becoming less and less frequent."
He adds, "Underwriting or claims decisions, which previously took weeks, will be made within hours and, in some cases, immediately. This is only possible through automation and by removing the dependence on skilled claims assessors and underwriters to review routine cases.