Sapiens, Munich Re partner to support commercial insurance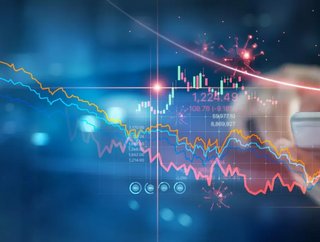 The partnership between Sapiens and Munich Re aims to allow insurers to support small or medium-sized enterprises (SMEs) in the commercial insurance market
The leading software solutions provider Sapiens has announced it is collaborating with the reinsurance provider, Munich Re, to allow insurers to better support small and medium-sized enterprises (SMEs) in the UK's commercial insurance market. The partnership plans to later expand this to South Africa and the Nordics. 
Modular, scalable technology provided by the companies aims to help target the market and increase its growth, enabling insurers to also actively aid recovery post-COVID-19. The Sapiens/Munich Re partnership coincides with the surge in government-backed and retail banking SME support initiatives including backed-loan schemes, increased infrastructure spending, tax incentives and restart grants that are powering the recovery.
"Together with Sapiens, Munich Re´s Global Consulting Business department will support insurers' efforts to implement and grow through the provision of expertise, assistance with product development across multiple lines of business and, where appropriate, reinsurance capacity," said Gunther Rempel of Munich Re´s Global Consulting business advisory. 
"We intend to provide a series of practical steps for strategy enablement through a consultative approach. With our combined innovative strength, Munich Re and Sapiens have identified a common area of development and intend to play an active role with the insurer to solve their problems and participate in the results of the joint journey", Rempel added. 
Leading-edge tech solutions 
Roni Al-Dor, Chief Executive Officer and President of Sapiens, said: "With Sapiens leading-edge tech solutions, such as Sapien's award-winning IDITSuite and IDIT Go, the deep domain knowledge and consulting capabilities from Munich Re and their intent to share the risk with reinsurance capacity, we are empowering insurers to contribute to the post-COVID economic recovery by supporting SMEs. 
He went on to say that Sapiens solutions "enable insurers to offer and distribute the right products to the right customers, enable self-selection, and recommend coverage based on similar business selections. We are very proud to partner with Munich Re and start this journey".