The role of low code development tools in insurance
By Chris McLaughlin, Chief Product & Marketing Officer, Nuxeo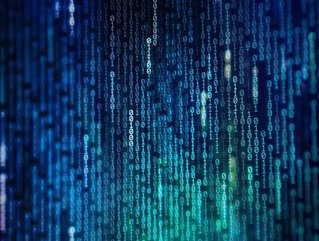 That 2020 has been a tough year in insurance and the wider financial services (FS) sector is something of an understatement...
That 2020 has been a tough year in insurance and the wider financial services (FS) sector is something of an understatement. at the end of 2019 surveyed UK FS workers about their fears for the year ahead. Six in 10 said the aftermath of Brexit will be the biggest challenge the sector has to face. 
Other potential challenges identified included the burden of increasing regulation and competition from Big Tech firms potentially moving into FS and few could have predicted how 2020 would turn out and that none of the above would be the biggest challenge facing insurers this year. 
COVID-19 has been hugely impactful. With very different market conditions brought about by the lockdown and gradual easing, insurers have needed to launch new services that met changing requirements and could not spend months doing so. It is in this context that 'low code' development has risen up the insurance agenda, with firms all over the world becoming increasingly aware of how low code can help them become more agile and responsive.
The digitalisation of insurance content
The most notable point of difference for the businesses that continued to thrive in 2020 was that 100% of their critical processes were digital - supported by on-demand, anywhere access to whatever information or content people needed. Not only that: these organisations also benefited from the ability to spin out new use cases for that content on the fly. So, while the pandemic was putting pressure on many companies' ability to function even at a basic level, others were able to turn the unprecedented market conditions to their advantage.
Many insurers found themselves facing challenges and spikes around the processing of insurance claims. Historically, gearing up for peak demand would have required advance warning, exceptional resourcing and staff training. Those insurers that could switch on a virtual workforce, on the other hand, giving them secure remote access to all of the information they needed, would have been able to fulfil demand spontaneously.
Other businesses, finding themselves compromised in their ability to respond to the evolving market conditions, are likely to have lost out. Certainly, the importance of being able to construct new products or user/customer experiences quickly and relatively effortlessly will have been driven home hard.
Low code development on the rise
This has all helped accelerate the rise of low code development, especially in the context of content access, management and re-use. Low code is about giving companies the ability to create and roll out new user experiences without having to engage in long development projects, making it highly attractive for insurance CIOs and the broader business. 
The idea is to make developers more efficient, by allowing them to re-use existing components and templates to speed up application delivery, drawing on vast libraries of proven constituent software assets. Rather than doing away with the need for developers, low code allows IT teams to make smarter and more efficient use of their time and skills, accelerating the delivery of new functionality.
The realisation that this low-code development approach can be applied specifically to content-based applications is particularly exciting. It paves the way for companies to create new content-based services at high speed. Whereas it might have taken up to 12 months to create a new customer experience the traditional way, development teams with access to a low-code development platform for delivering new content-based services and experiences can do so within just a few weeks. 
The sprint from idea to execution
This ability to sprint from idea to execution is transformational, for both innovation and development teams, and puts banks in a very powerful position relative to their competitors. It is no coincidence that Big Tech companies like Amazon and Google work in this way, to bring out new early versions of new products or user experiences at speed. 
Using an iterative, low-code approach to development, they are able to combine already-proven functions and features to create something new, which they can then test with customers in a live environment - giving them something to refine and build on in subsequent releases.
Crucially, shortening the gap between idea and launch gives these companies a critical market advantage. Then they can go about evolving the application or service to deliver the best possible customer experience – one which they can keep tweaking and embellishing over time. 
For all the challenges 2020 has brought to insurance, there is also opportunity. Agility is perhaps the most highly prized quality in any business, and while it is not practical to try to conceive and build the perfect application right from scratch, with a low-code development approach this is much more viable. Low code allows for the unforeseeable and provides insurers with the agility to create new content-based services at high speed and to improve them on an on-going basis, according to changing market requirements. 
This article was contributed by Chris McLaughlin, Chief Product & Marketing Officer,