Ping An-backed startup Laiye secures US$50m for AI solutions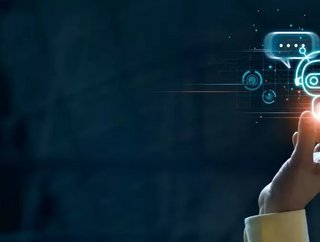 Laiye, a startup backed by Chinese insurance giant Ping An, has managed to secure $50m investment for its artificial intelligence (AI) based solutions...
The round was co-led by Global Voyager Fund and Shanghai Artificial Intelligence Industry Equity Investment Fund. Other participants included , and .
's AI solution has been developed as an end-to-end solution for boosting operational efficiency and driving productivity. It boasts full-spectrum intelligent automation capabilities, including RPA, IDP, and chatbot applications:
Laiye RPA: automates process-driven tasks and allows human staff to be redistributed in more value-adding roles
Laiye IDP: converts unstructured data into a more organised and useful form, which can subsequently be used by companies to extract value
Laiye Chatbot: streamlines customer service by emulating human conversation via text and voice
Becoming a leader in Chinese tech
Sometimes referred to as 'China's answer to ', Laiye has achieved several significant milestones since it was founded in 2015 by Ivy-League PhD graduates.
Its clients include Fortune 500s and government institutions, its products have been well-received by users, and its chatbot business reached profitability in Q4 of 2020.
The company's expansion plan is set to include locations in Asia, the US and Europe, with high-profile partners like Microsoft, Deloitte and KPMG reportedly already on board. 
According to Jonathan Larsen, Ping An Group Chief Innovation Officer and CEO of Ping An Global Voyager Fund, Laiye could have a particularly important role to play in the developing finance market:
"Laiye has established itself as a clear leader in China in an extremely fast-growing and attractive space. Laiye's solutions have particular resonance with financial institutions, which in China are generally just beginning to reap the rewards of RPA applications. Ping An is excited to partner with Laiye to help take it to the next phase of its growth story."
Combining insurance and AI
Ping An is not alone in realising the potential for combining insurance with AI; and are also among those overtly interested in developing this relationship.
The motivation is clear: customers now expect a more digital experience, which translates to faster, easier, and more customisable service. If insurance is to prevent usurpation from the tech sector entirely, it has to integrate cutting-edge tools into its business practices, and AI is one of the most immediately practicable.
"This mass adoption of automating insurance customer interactions has set the baseline of automation higher than ever before, and these paths of automation will continue well beyond the pandemic. This is why insurance companies are acting quickly and turning to easy-to-use automation solutions to speed up their digital offerings," said Eileen Potter, Solution Marketing Manager for Insurance at ABBYY.