Insurtech Reask appoints new CCO to drive client engagement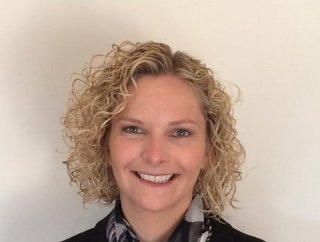 Louise Braybrooke, Reask Chief Client Officer
Climate-focused insurtech Reask appoints Louise Braybrooke as its new Chief Client Officer to drive customer engagement
The insurance-focused ClimateTech company Reask, has announced the appointment of its new Chief Client Officer, former SpatialKey executive Louise Braybrooke.

Reask aims to be the leading provider of next-generation Nat Cat modelling, worldwide. The company is disrupting the space by rethinking how catastrophe models are created. Reask excels in real-time, post-event, and longer-term probabilistic risk forecasting solutions for global weather-related catastrophes, using Artificial Intelligence and Machine Learning.

According to reports, Braybrooke is a well-known specialist in Technical Sales, Account Management, and Customer Success in the catastrophe and geospatial analytics vertical. She also has deep technical and industry knowledge of the role of analytics in P&C insurance, and strong connections across global markets.

Reask's growth strategy in insurtech

This latest appointment follows on from that of well-known and highly respected (re)insurance and capital markets specialist Jamie Rodney as CEO. Reask also recently received significant funding from Tencent, the global technology giant headquartered in China, to support its strategic growth and build on its broad portfolio of clients, including Swiss Re, Axa, and Descartes.

Braybrooke has 20 years of broad industry experience. She has been a leader in insurance client management and in catastrophic risk and geospatial analytics. She also spent seven years at SpatialKey as AVP in Customer Success where she helped take the start-up through to acquisition by Insurity.

Additionally, Braybrooke was tasked with building and growing the customer success function within Insurity Geospatial. Before this, she spent over a decade with RMS in a variety of client-facing and senior leadership roles, including Senior Director of Sales Engineering.

Speaking about the new appointment, Jamie Rodney, CEO of Reask, said, "Louise will be invaluable in helping us drive our ambitious growth strategy by expanding our commercial footprint across the insurance industry and beyond. She has a deep understanding of the challenges our clients and prospects face and has a long track record in delivering solutions to help them quantify climate-related risks. We are delighted to welcome her to the team."

Braybrooke added, "The culture at Reask aligns well with my passion for exemplary service, building long-standing relationships, and the focus on the voice of the customer in driving the development of innovative insurance industry solutions. I look forward to using my extensive industry and start-up experience to drive Reask's go-to-market strategy within the executive committee."