GK8 & USI Insurance launch US$1bn digital asset insurance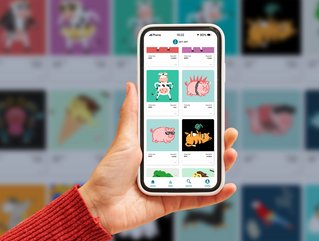 GK8 and USI insurance have partnered to launch digital asset insurance plans for GK8 customers, enabling greater trust and bigger investment potential
GK8 and USI Insurance Services have joined forces to create a new, elite insurance plan to cover digital asset losses for GK8 customers.
The move signals another step towards stability and trust being built within the Defi space as customers can insure their digital assets up to the value of US$1bn.
According to the top blockchain analytics firm, Elliptic, despite the onset of the crypto winter, non-fungible token (NFT) scams are skyrocketing, with investors reporting over $100mn worth of NFTs as stolen following scams between July 2021 and July 2022. These events contribute to a steady and growing lack of trust in the crypto market.

GK8 and digital asset trading platform
Based in Tel Aviv, GK8 is the leading institutional-grade digital asset custody platform with Defi, staking, NFT, trading, and tokenization support.
Its plan to partner with USI Insurance services will enable GK8's customers to provide premium insurance coverage as well as institutional-grade security with the financial safeguard to match.
GK8's regulation-ready solution includes both a Cold Vault as well as an MPC Vault. The company's unique Cold Vault is the only solution in the market that can create, sign, and send blockchain transactions without receiving digital input from the internet. This solution grants institutions an unparalleled level of security, leaving no openings for hackers to exploit.
The $1bn insurance coverage enables GK8's customer's assets to be stored in the Cold Vault and up to $125mn for assets stored in the MPC.
Both these insurance protection plans are significantly higher compared to any insurance policy for digital assets offered in the market today, reducing risk considerably and acting as a gateway for self-custody for institutions.
New innovations for technology insurance vendors
Currently, insurance provided by custody technology vendors is limited. Very often, customers have access to pooled insurance (split among all customers) amounting to $30-40mn in cover protection.
USI's partnership enables GK8 customers to make use of the insurance policy, with exclusive coverage amounting up to $1bn for each client. This unique offering is now the highest limit of insurance available on the market today for digital asset investors.
Furthermore, coverage of up to $125mn per customer is also available to protect against the risk of theft resulting from attacks on assets stored in the GK8 MPC vault.
Speaking about the new partnership and insurance offering, Lior Lamesh, GK8's CEO and Co-founder explained: "This level of insurance coverage positions GK8 now, more than ever, to work with the largest banks and institutions in the crypto space, and will incentivize new institutional players to confidently step into the crypto space. The demand we're seeing from institutions for digital-asset insurance is truly astonishing. Thanks to our unique level of security, GK8 customers can benefit from the highest level of insurance, which we have expanded even further."
He added: "We're proud to work with USI, one of the most reputable names in the insurance industry, to back our most secure custody solution with the insurance coverage to match it. Most importantly, as our customers continue to increase their holdings, we felt it was appropriate to take our coverage to the next level and lead the market in terms of the highest insurance in the market overall."