The Future of Insurance: Examples of Blockchain Use Cases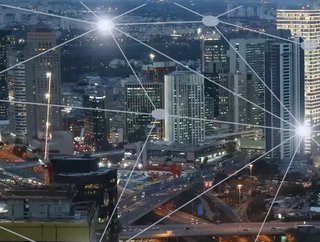 The insurance industry has traditionally been slow to adopt new technologies, but it's finally happening with distributed ledger technology
Insurtech companies are disrupting the traditional model to provide innovative services and offer customers better protection for less money. One of these disruptive technologies is blockchain, which companies like Etherisc and B3i are using to bring transparency, efficiency, and trust to the insurance sector.
As one of the newest trends in the field of insurance, blockchain offers many benefits to both consumers and insurers. While some startups are using blockchain to protect against real-world risks, others such as Lloyd's of London are using it to protect crypto assets.
Overall, blockchain insurance companies have the same aim; to decrease costs for claims processing, improve customer experience by making information more accessible, and increase transparency between all parties involved.
In this feature, we look at a handful of ways in which blockchain is being used and trialled in the insurance industry.
Transparency and fraud prevention
An advantage of using blockchain is its ability to provide financial records without having access directly from them. In this way, law enforcement agencies could see critical information relating back many years, all the way to the first purchase of policies. Hence, blockchain leaves no room for corruption. It also provides customers with a great deal of fairness because insurance companies will be unable to conceal their earnings.
On this topic, Paul Sherman, Chief Marketing Officer at Olive.com, said, "The main benefits of blockchain use in insurtech are to improve transparency, prevent fraud, and save time. Blockchain technology makes claims processes three times faster and five times cheaper, thus decreasing the likelihood of fraud. This results in huge societal benefits given that the FBI reports that the cost of insurance fraud in the US is over $40 billion per year."
Blockchain could also help with compliance audits by making sure everyone involved complies with government regulators. In turn, it reduces costs, decreases turnaround time and requires less human intervention. Tiago Henriques, Director of Engineering for Security, Coalition, said, "As a technology, blockchain is relatively new, and what we've observed is that the infosec community is still gaining knowledge with this technology and building both tooling for defence and attack techniques."
When companies can keep better track of financial records, it is harder to commit fraud since any changes made after initial processing cannot go unnoticed. In addition, some companies see value in sharing specific data with their customers as a way to increase trust between both parties. The biggest challenge is around regulating such data.
Automatic claims and data processing
The insurance industry could save billions of dollars by cutting out administrative costs through automation. Furthermore, the user experience would be more convenient for customers since they would not need to file claims or deal with long calls waiting on hold with bad quality background music.
According to Anthony Martin, CEO and Founder of Choice Mutual, "Blockchain tech can automate filing for the insured's death claim. Smart contracts enable life insurance companies to automatically receive information and verify the insured's death when a hospital uses blockchain-based systems. Therefore, beneficiaries can grieve without extra worry." He also thinks blockchain can provide a quicker option in situations where weeks or months are a long time for beneficiaries without emergency money to wait for payouts.
Some experts, such as Christoph Mussenbrock, the Co-Founder at Etherisc, believe insurance will eventually become fully automated by connecting to the internet of things (IoT) and artificial intelligence (AI) to handle all aspects of insurance alone. He said, "People will not even need to remember they filed an application with an insurance company." As a starting point, Sidharth Sogani, CEO of Crebaco, suggests it could be used for the "tracking of luggage via IoT tags to ensure end to end accountability of luggage and prevent claims due to lost luggage."
The future is yet to come
Insurtech companies are disrupting traditional insurance models by taking advantage of modern technology, and one of these is blockchain. Not only can blockchain help decrease costs for insurers when issuing policies, but it can also increase transparency between all parties involved.
Mussenbrock's vision, for example, is to have "no humans involved in processing or proving a claim, so they are super fast and proven in real-time." In fact, his company Etherisc is already using machines to directly monitor flights and payout any necessary claims based on cancellations and delays without human intervention.
Juan Mazzini, Senior Analyst at Celent, thinks differently, stating, "Distributed Ledger Technology's (DLT's) initial hype has led to a clearer understanding of its real potential and shortcomings. For now, its promise to revolutionise insurance has fallen short. While insurance processes have many features that could benefit from a shared ledger approach, most of its value is realised when multiple parties are involved and need simultaneous access to a single dataset with reliability and traceability."
Other experts think there's still some time before blockchain can be fully relied upon. Briana Marbury, Executive Director at the Interledger Foundation, said, "Blockchain is not a well-established technology that has been around long enough to have accompanying frameworks to address a multitude of use cases and has recently been heavily scrutinised by the government as they explore ways to regulate even the most well-known uses of the technology. This means the current reporting requirements imposed on blockchains don't necessarily align with the privacy and protection requirements of the insurance industry and will therefore have to be created. We all know the rate at which this happens can sometimes be described as sluggish at best, especially in a heavily regulated industry such as insurance."
The bottom line
Integrating such a sophisticated technology will not happen anytime soon, nor without cloud-native, API-based solutions or third-party providers. There are many years before widespread usage occurs in this particular sector. Samantha Chow at EIS Group thinks, "The future of blockchain in insurance is inevitable, but still way out of reach. The use of blockchain would require a complete greenfield approach for an insurance provider and a willingness to take a bit of risk, something many insurers are not keen on. It would take a strong front-runner to take the lead. However, the value a blockchain platform could bring and the introduction of crypto-funded insurance policies would be quite the game-changer."
Still, innovators are paving the path forward by developing solutions to automate traditional processes and increase transparency. And maybe someday in the future, people will not need to file claims because smart contracts will automatically do everything.
***