Concirrus receives $6mn for AI-based insurance platform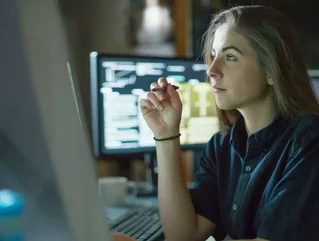 In a recent press release, software company Concirrus released details of a USD$6mn investment from CommerzVentures...
In a recent , software company Concirrus released details of a USD$6mn investment from .
The latter company, which favours funding early growth stage enterprises in the finance and insurance sectors, has decided to help Concirrus develop its AI and machine learning (ML) based platform, which has particular relevance to the marine and automotive insurance space.
"Our passion lies in helping fintech and insurtech companies to succeed. We believe Concirrus has the best solution to manage risk in the marine insurance industry," said Heiko Schwender, Partner. 
"Ultimately, it will serve insurance carriers in a variety of supply chain industries. The team combines deep industry experience and technology expertise. We believe that Concirrus is on a very exciting growth journey and we're very much looking forward to being part of it."
On a Quest
Based on deep-learning software combined with big data, Concirrus' Quest platform allows insurers to access a variety of datasets and then correlate them with historical claims information.
Using this method, insurance companies will be able to quantify risk with greater accuracy, gain a more accurate picture of policyholders, reduce losses and increase profits. 
Concirrus' two products - and - offer a suite of tools and digital techniques for brokers to gain a holistic vantage point, including behavioural insights, real-time asset management, predictive modelling, connected policies and more.
Excited that its technology was gaining recognition in the industry as best-in-class software, Andrew Yeoman, CEO of Concirrus, thanked CommerzVentures for recognising the value of its solutions:
"The last few months have been really busy for Concirrus as we've continued to sign new customers during what are clearly unprecedented times. This investment is a clear vote of confidence in our vision and the value that we're bringing to the insurance market." 
A new era for insurtech
This latest development for the company comes relatively soon after the earlier in the year.
The round, led by and joined by new entities such as and , as well as others, who all recognised that Concirrus was emblematic of the new, technologically sophisticated insurtechs now taking precedence in the industry.
Yeoman stated, "According to , insurtech investment reached an all-time high in 2019 and this year will be very much characterised by companies that are able to break through. 
"This investment injection provides us with the financial footing to become the class leader. It also takes us on to the next stage of growth enabling us to internationalise, broaden the strength of our product offering and diversify across multiple business lines."