Automating claims settlement: Meeting customer expectations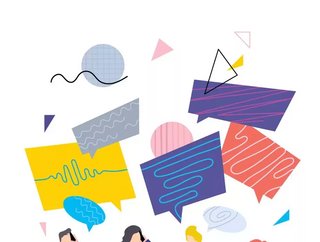 In our second roundtable, we ask executives from Munich Re, LexisNexis and Solera about the potential for automation to revolutionise claims settlement...
The implications of fully realised automation in modern insurance could represent the sector's most significant customer experience development so far.  
Effectively dispensing with, or at least mitigating, the protracted, inefficient and manually driven claims processes that insurance has maintained for decades, the development of artificial intelligence (AI) and data analytics has the capacity to be truly transformative. From enhanced risk management via more accurate weather prediction software to rich databases for contextualising claims, image-recognition programmes for analysing damage, and automatic claims payouts, the applications are broad and accessible across many strands of insurance. 
To gain some expert insight into how claims settlements have, are and will keep changing, InsurTech Digital spoke with three insurance and software experts in our latest virtual roundtable. Our speakers are: Alan O'Loughlin, Director of Data Science at LexisNexis Risk Solutions; Paul Donnelly, Executive Vice President EMEA at Munich Re Automation Solutions; and Marcos Malzone, Global VP of Product Marketing at Solera Holdings.
Overall, our commentators were in agreement that shifting customer expectations will ultimately drive insurers to explore automation more assiduously in the future. Not only are companies who neglect to do this less likely to maintain consumer interest, but the inefficiencies of non-automated claims settlement processes could soon become so pronounced as to make those companies uncompetitive or even economically unsustainable. However, there was some variance of opinion as to what magnitude the initial change should be: full automation versus a hybrid of human and technological capabilities.
The COVID-19 pandemic is also viewed to have had a substantial and irreversible impact, if not on automation's proliferation then at least its mounting legitimacy as a tool for combatting contemporary operational issues. In summary, as the utility of data available to insurers increases, both the underwriting and claims processes will become more accurate. What follows could be a totally frictionless experience between insurer and policyholder comparable to the very best examples in ecommerce. 
InsurTech Digital: What has been the net effect of AI and data analytics on the claims settlement process?
Paul Donnelly: With each acceleration to the settlement process, the carrier is able to improve the insured's experience of their service and their experience of insurance as a whole. The success of these 'pay and finalise' systems to date means that I expect to see a role for AI and data analytics in claims settlement of ever-increasing complexity.
Alan O'Loughlin: I think the use of AI and data analytics in claims management and settlement has advanced in some lines of business more than others. In the commercial property insurance arena, data analytics and data visualisation are enabling providers to understand the precise impact of a severe weather event on policyholders in a defined location. Meanwhile, in motor insurance, telematics or usage-based insurance and its driving behaviour data can be used to get on the front foot at first notification of loss (FNOL), helping to deliver a better consumer experience post-accident.
Marcos Malzone: AI has allowed the motor claims and wider insurance industry to modernise a process that has been traditionally paper-driven, slow and inefficient. For example, it is now possible to settle a claim within minutes just by processing images of damaged vehicles through computer vision algorithms and automatically generating an accurate repair cost estimate.
InsurTech Digital: Do you have any applications or use-cases you can share exploring this topic?
Alan O'Loughlin: In commercial property and home, getting on the front foot in a severe weather event is vital. With LexisNexis® Map View, the geospatial data offers insurance providers visibility into environmental and perils risks in real time across the whole of their book, helping them to plan resources for extreme weather events and manage claims. 
Bringing an extra layer of granularity to claims assessment, we are also creating a series of claims contributory databases for the market, starting with Home. This will enable insurance providers to understand a new claim in the context of any past claims.
Marcos Malzone: Solera has a suite of products powered by AI to support a variety of use cases, including: simple to use self-service apps to report damage at FNOL; pre-accident damage assessments, wherein insurers document vehicle damages at the inception of their policy using photos to avoid fraudulent claims; and computer vision software to detect what parts of vehicles' wreckages are intact and can be recycled.
Paul Donnelly: Munich Re Automation Solutions has deployed a pilot system to assist in automatically settling claims for clients in Germany, South Africa and Australia to date. It is also considering a system for the automatic underwriting of life insurance applications. Our pre-existing product ALLFINANZ, which delivers complete end-to-end capabilities across automated underwriting and advanced analytics, is now used by over 100 of the world's leading life insurers across the globe.
InsurTech Digital: Why is it necessary for those that haven't implemented automation technology to do so?
Marcos Malzone: Traditional insurers are under pressure to improve loss ratios and increase customer satisfaction as insurtechs utilise emerging technologies to deliver better overall service. Furthermore, the pandemic has increased the need for process digitalisation, task automation and remote working because of social distancing restrictions. 
Alan O'Loughlin: First and foremost: consumer expectation. Consumers want their insurance experience from quote to claim to be straightforward and efficient. However, automation must not replace human expertise in claims; it should be used to streamline processes and allow human skills to benefit the customer in more useful ways. We must also consider the rise of IoT (internet of things) and how quickly the best user experience becomes standardised due to customer expectation.
Paul Donnelly: While every life insurer recognises the role of automation for scaling business volumes, the value of consistent decisioning, accelerated processes for brokers and customers should not be underestimated. Insurers who rely on outdated modes of doing business will be quickly left behind.
InsurTech Digital: Where should a company start when drawing up a roadmap for claims settlement digitisation?
Alan O'Loughlin: It starts with understanding the pain points and then looking at how data and technology can help solve them. Where does friction originate, is it at FNOL or later down the chain?
Paul Donnelly: Effectively, any insurer beginning this journey has a decision to make: do they deploy digitisation to enhance and speed up existing processes, or should they replace human decision-making with automated triaging and decisioning? The first scenario can promise incremental improvements, but the second can radically alter their fortunes long-term. Introducing AI and automation to replace human decisioning for simpler claims cases is the first step on the roadmap.
Marcos Malzone: Claims can be settled faster if insurers are able to estimate the extent of losses right at FNOL. For that, they must compel claimants to engage through digital channels and submit damage photos via easy-to-use self-service apps. As insurers grow confident in the accuracy of AI, they can automate the approval of estimates up to a certain amount, using appraisers to review the more complex cases. 
InsurTech Digital: How will claims automation continue to evolve?
Alan O'Loughlin: Insurance providers, in LexisNexis' experience, are keen to understand how they can best support their customers during this very challenging time.
It was only recently that the 107,000 fraudulent insurance claims worth £1.2bn were uncovered by insurers in 2019. That is one new scam uncovered every five minutes: 300 per day. We certainly anticipate a hunger to bring more data analytics to the claims process to make more informed decisions about claims strategies, which in turn will help support the fairest treatment for customers.
Paul Donnelly: I foresee increasing penetration of automation into both underwriting and the claims process. The pandemic, and the changes to society it has brought, mean that face-to-face interactions in the insurance onboarding process or even the claims process are becoming less and less frequent. 
Forward-looking insurers recognise that its legacy will permanently alter the way we do business and are tooling up for a future of tech-enabled customer interactions. Underwriting or claims decisions, which previously took weeks, will be made within hours and, in some cases, immediately. This is only possible through automation and by removing the dependence on skilled claims assessors and underwriters to review routine cases.
"I head up part of our growing team of data scientists at LexisNexis Risk Solutions, a leading data, analytics and technology provider to the insurance market.  
"My team is responsible for building and designing our data products, models and scores from an R&D perspective, and then helping to deliver those products into the insurance markets for the UK, EU and Brazil."
, Executive Vice President EMEA,
"Munich Re Automation Solutions is a unit of one of the world's leading reinsurers, Munich Re, which provides automated underwriting solutions and services to firms in the life insurance space. 
"As Executive Vice President, I oversee our business operations in Europe, Middle East and Africa. I lead a team of business development managers, implementation specialists, project managers, technical experts and support professionals."
, Global VP of Product Marketing,
Malzone joined Solera in 2018. "Over the last 25 years, I have taken various roles in product management and marketing, working for enterprise software companies within the insurance and telecommunication industries," he says.
"In the last 18 months, I have championed the introduction of AI and computer vision in Solera's portfolio, actively engaging with clients and partners to bring to market this innovation across the world."