ABBYY speeds up insurance with a new no-code AI platform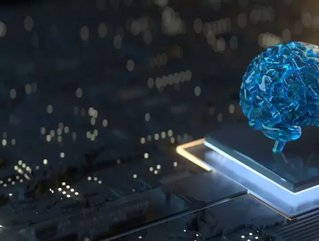 Digital intelligence specialist ABBYY has launched a new no-code AI platform that it claims could accelerate front- and back-end insurance operations...
Called '', the platform delivers a comprehensive range of cognitive services, including RPA (robotic process automation), chatbots, and mobile solutions.
ABBYY states that its tools can quickly integrate and ascertain important enterprise documentation, therefore allowing employees to work faster, better and smarter.
For insurers, these tools are valuable not just for general policy administration but also more complex tasks like claims management, underwriting, and FNOL.
Furthermore, through the company's , customers can discover, try and buy new AI-based applications piecemeal instead of overhauling their entire IT infrastructure.
COVID-19: Normalising digital interaction
ABBYY is acutely aware that the insurance industry's future is now firmly rooted in digital technology. Both customer loyalty and overall experience are indispensable assets for ongoing profitability - reportedly US$470bn in global premiums have been lost through failing to realise their value - and digital is augmenting both in new ways regularly.
In fact, according to , even two years ago approximately 50% of customers preferred digital channels of communication with their insurer. It wouldn't be surprising if this figure has now risen considerably. 
"The pandemic's greatest effect on the insurance industry has been to normalise digital interactions across the widest spectrum of users. Customers previously resistant to online interactions have not only embraced them but become savvy technology users, said Eileen Potter, Solution Marketing Manager for Insurance at ABBYY. 
"This mass adoption of automating insurance customer interactions has set the baseline of automation higher than ever before, and these paths of automation will continue well beyond the pandemic. This is why insurance companies are acting quickly and turning to easy-to-use automation solutions to speed up their digital offerings."
Insurtech keeps gaining momentum
ABBYY's decision to target insurance firms with no-code AI-based technology is, perhaps, not very surprising: insurtech funding in 2020 ($7.1bn) and calculate that the sector's global premiums will reach $566bn by 2025.
The have also declared that investment in digital will be at the centre of their strategy for 2021. 
At the same time, commentators like note that technology must be appropriately deployed to work 'with' rather than 'against' human workers. AI is not about replacing people so much as allowing them to be redeployed in more valuable areas.
In our article '', Paul Donnelly, Executive Vice President EMEA, Munich Re Automation Solutions, believed that the industry is on the cusp of a watershed moment:
"Forward-looking insurers recognise that [automation's] legacy will permanently alter the way we do business and are tooling up for a future of tech-enabled customer interactions. Underwriting or claims decisions, which previously took weeks, will be made within hours and, in some cases, immediately. This is only possible through automation and by removing the dependence on skilled claims assessors and underwriters to review routine cases."