30Hacks 2020: GlobalLogic and Insurity foster InsurTech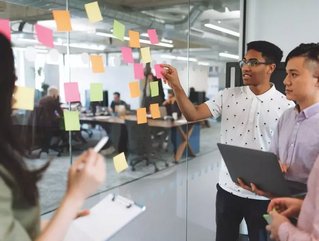 Winners of the 30Hacks 2020 event hosted by GlobalLogic and Insurity in late July have been announced...
Winners of the event hosted by and in late July have been .
With the event now in its 14th year, organisers chose 'InsurTech in 2020: Commercial Property & Casualty' as the theme, seeking to encourage talented coders and innovative tech experts to find new solutions within the insurance space. 
GlobalLogic, a large San Jose, California-based software company, and Insurity, a leading provider of cloud and data analytics solutions for insurance firms, were reportedly both extremely happy with the results of the event:
Sumit Sood, Snr VP and Head of APAC, GlobalLogic: "We were extremely delighted with the quality of ideas and the expertise that was brought to the table by the Top 30 teams and it was a very tough decision for our esteemed jury to come up with the unanimous decision. I would like to congratulate all our winners and wish the teams good luck in their future."
Talin Bingham, CTO at Insurity: "Insurance digital transformation is achieved through the collaboration of systems, data, and, of course, people. 
"We were thrilled to partner with GlobalLogic for this year's 30Hacks, providing a platform for the best and brightest minds in India's coding community to come together and deliver innovative technology concepts to address the challenges faced by the insurance industry today."
Top three winners and innovators
Entry for 30Hacks 2020 opened in June and closed in early July. From 5,800 registrations, the panel shortlisted it down to just 30, who subsequently took part in the 30-hour coding marathon from which the event's name is partially derived (25th to 26 of July).
Although the competition was fierce throughout, the organisers selected three outright winners who received a cash prize of USD$7,000 each.
Team Mavericks (Subodh Pandey, Tushar Jain, Rupesh Gupta and Swati Gupta) which developed an AI capable of independently making approval or rejection decisions in the underwriting process.
Team Code Commando (Anurag Joshi and Rutuja Deo) for its innovative customer feedback and social media analytics that helped to identify and remedy pain points in the insurance process quickly. 
Team RegTechies (Mukul Sharma, Anurag Khurana, Md Wasif and Avinash Singh) for a regulations-focused AI (artificial intelligence) and ML (machine learning) solution to ease compliance.
In addition, GlobalLogic and Insurity paid tribute to the teams which hadn't won but still exhibited the strongest scores for innovation:
Team ARTIFUTECH (Rahul Kumar and Gunjan Arora) for a platform capable of analysing property damage in real-time.
Team The Unknowns (Arti Kumari and Sumit Rai) for a machine learning model that can determine driver rebates for exhibiting safety on the road.
Team CG_SIZZLERS (Ramkumar RN and Vinay Sheel) for designing a chatbot which can augment the customer experience and drive engagement.