Deloitte indicates how regtech could transform insurance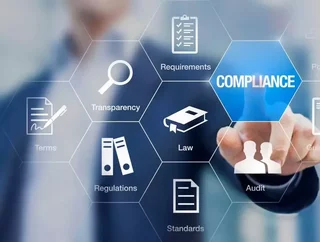 In an insight article, consultancy company Deloitte outlined how the evolution of regtech could prove pivotal in the overall development of insurance...
In an , consultancy company Deloitte outlined how the evolution of regtech could prove pivotal in the overall development of insurance.
In such a highly regulated industry, insurers can find it difficult to maintain a cutting-edge level of innovation while still remaining compliant. In fact, Deloitte believes that focusing on the latter is actually have a deleterious impact on the former:
"The sheer volume and complexity of new and existing regulations have had the unintended consequence of encouraging financial service providers to focus on compliance rather than innovation."
To counter this, Deloitte suggests, companies must adopt a lean and agile operational philosophy driven by a 'watch, but don't wait' mentality.
Embracing new infrastructure
One thing is certain: companies in the insurance and insurtech space cannot hope to maximise their potential for innovation by clinging to legacy systems and technology.
Cloud computing can form the foundation upon which the desired flexibility is developed and enterprises can opt to design new infrastructure in-house if they choose. However, it can often be cheaper, more efficient and more rewarding to collaborate with leading regtechs who may already have scalable solutions to suit specific digital transformation goals.
The report notes that the following are just a condensed selection of the technologies currently being deployed by regtechs:
Blockchain to speed up the transaction 'journey' with enhanced transparency and security.
APIs (Application Programme Interfaces) to facilitate the smooth integration between newly developed tools and pre-existing systems.
AI/ML (Artificial Intelligence/Machine Learning) algorithms which make use of real-time Big Data streams to analyse for patterns, enhance decision making and automate time-consuming research tasks.
Visualisation solutions can speed up the comprehension of complex data by rendering it in more manageable ways.
How each regtech chooses to mix and match various technologies will be dependent on the specific application it endeavours to solve.
exploring startups in the regtech space, we discovered several companies taking an innovative approach to technology, including , and .
Although the digital era will entail a lot of change for insurance generally, we can safely assume that matters concerning regulatory compliance will persist.
Choosing the right partners to navigate the future will be crucial and it is by doing so that regtech could help innovation within the insurance industry flourish.