MetLife Provides Easier Access to Veterinary Telehealth Serv
By Marria Qibtia Sikandar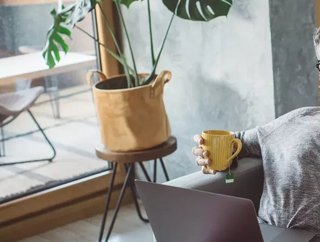 MetLife's recently launched pet insurance benefit is a means of convenience for pet owners to facilitate the provision of veterinary telehealth services
Life insurance company MetLife's newly launched pet insurance benefit is making waves, and for all the right reasons.  Aimed at facilitating employee pet parents by giving them easier access to veterinary telehealth services, it not only also seeks to deliver family plans for coverage of more than one pet but also endeavours to provide grief counselling. An additional perk of the employee benefit is that employees who switch from one insurance provider to MetLife will not be denied if their dog or cat has a pre-existing condition.
At the launch, Katie Blakely, the Vice President and Head of MetLife Pet Insurance, stated that, "We wanted to make sure that pet parents have every reason to say yes to pet health insurance. She added that, "if your pet has a condition whether allergies or something more significant like cancer or diabetes, we will continue to offer coverage for those specific conditions. That's incredibly impactful, not only for pet parents themselves but also for our employer customers."
Today, MetLife works with over 500 employees to provide pet insurance benefits to more than six million employees across the U.S, but pet insurance benefits are offered by just 15% of employers, according to the Society for Human Resource Management. Since Millennials and Gen Z make up the bulk of today's workforce, the trending priorities of these generations have evolved from family planning and buying homes to pet adoption and paying off student loans. 
Interestingly, according to Shelter Animals Count, a non-profit organisation keeping track of data relating to animal shelters, the year 2020 amidst the pandemic saw the adoption of 1.6 million pets. These pets have played a pivotal part in helping employees combat depression, loneliness and anxiety during Covid-19. This signifies that pet parents are more passionate than ever before in looking after their animals' health and physical and psychological needs. This is what has impelled the employees to turn to their employers to seek benefits for their pets, an essential part of their familial setup now.