Insurtech Xempus Recruits Louise Buson as their new CPO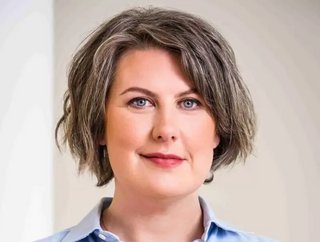 Buson joins the Xempus team following her role as Chief Product and Technology Officer at Global Savings Group
Industry heavyweight Louise Buson has joined Xempus as the company's new Chief Product Officer. An expert in her field, with 23 years experience in the digital industry, Buson is recognised for her specialist knowledge of user-centric products and technological developments.
According to reports, Busan's experience ranges from publishing to gaming in online retail and recruitment. She has worked with high-growth scale-ups and businesses undergoing digital transformation during country launches and market entries as well as the re-platforming of legacy systems and the delivery of new products using innovation strategies.
Busan has a master's degree in Computer Science from the University of Birmingham and is a Warwick Business School MBA holder. Originally from London, she also spent nearly a decade working in Melbourne and Sydney but has lived in Germany for the past three years.
Life insurance and pensions innovation at Xempus
According to reports, Xempus is a leading Europe- based software-as-a-service that provides life insurers, insurance agents, corporates, and employees to buy and manage pension and life insurance online. Xempus says its customers benefit from seamless information flows, user-friendly journeys, and connectivity to all relevant stakeholders on a single software-as-a-service platform.
Buson, who is known for her highly focused stance regarding innovation, employs technology as a driver to address clients' needs, thus creating value for the company business. Her new position at Xempus will support the company's future plans of scaling and expanding the platform's product and service range both in domestic and international markets and ensure user-centricity remains at the core of Xempus.
Speaking about the decision to recruit Buson, Tobias Wann, Xempus CEO, said, "With Louise, we now have an experienced leader in user-centric product design and development on board as CPO. It is our goal to expand the existing range of products, features and services available on our platform, both in our home market in Germany and beyond.
"At the same time, we want to look at new business opportunities such as company health plans and we are confident that Louise is the perfect match to achieve these goals in close cooperation with the existing management team."
Buson said one of her main motivations for switching from a fintech to the insurtech sector, was the protection gap and her desire to develop products that will address the issue using technology. "With its platform, Xempus is addressing the retirement income gap which is a key issue in many countries and will become urgent in the coming decades. This is an important global challenge and I am excited to be part of a team that is working on tackling it for the benefit of everyone."
She added, "The key for Xempus' ongoing success is to ensure our products continue to drive exceptional value for our customers and users. By focusing on truly understanding and addressing their needs we can scale and grow our platform to many more companies and individuals."