MAPFRE '2023 Economic & Industry Outlook' predicts growth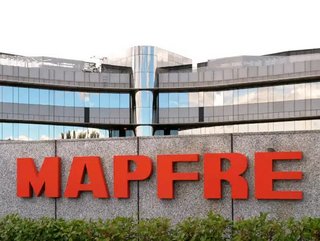 The MAPFRE '2023 Economic & Industry Outlook' report predicts growth for some sectors in the insurance industry despite a global economic slowdown slowdown
The newly released MAPFRE '2023 Economic & Industry Outlook' report is predicting opportunities for the insurance industry despite some sectors experiencing a slowdown.
MAPFRE Economics, which is the MAPFRE research arm, reports that opportunities for insurers will emerge in 2023, despite signs of lower global life and non-life insurance industry premium growth in 2023 amid a global economic downturn.
A slowing of global economic growth to 2%, seven-tenths of a percentage point lower than the last forecast in October of last year, is predicted in the report which also suggests that the majority of global growth this year will come from Asia.
MAPFRE says life insurers will benefit from
The Outlook report also includes an analysis of how the global economic environment will impact the performance of the insurance industry. Data shows that the industry as a whole – and life insurers in particular – could benefit in 2023 from tighter monetary policy and investment opportunities.
MAPFRE experts also believe the market will face further difficulties in 2023 for business development. This, it predicts, will be seen mostly in emerging countries.
However, the tighter monetary policy combined with higher interest rates will continue to improve the savings-linked life insurance business, partially offsetting the negative impacts caused by the economic downturn.
Insurance portfolio investments also look set to grow in 2023
The report also predicts the future profitability of investment portfolios as the year progresses. This is used by the insurance industry to supplement its technical profitability.
Speaking about the newly released report, Ricardo González, Director of Analysis, Sectorial Research, and Regulation at MAPFRE Economics, said the negative effect on the balance sheets of insurance companies due to the rise in bond rates and the performance of equities has been absorbed by the high solvency levels of the insurance industry.
He added that the environment for life insurance savings business and traditional annuities with interest rate guarantees continues to improve.