Majesco: rethinking life insurance for the digital era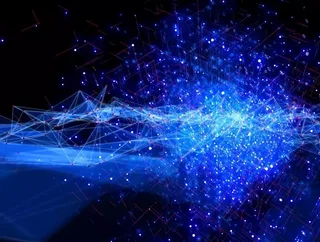 Cloud insurance software and thought leader Majesco has released its latest research entitled 'Rethinking Life Insurance...
Cloud insurance software and thought leader has released its latest research entitled ''.
Citing a shift in consumer preference from the standard policy and payout paradigm to one based on health and increased wellbeing, the company advocates that insurers utilise technology to restructure their business accordingly.
The report tracks a general decline in life cover policies over the last 50 years, which it attributes to prohibitive costs, unrepresentative cover and antiquated management practices.
Instead, Majesco calls for digitally-driven, customisable, flexible and simple insurance plans combined with value-added services to incentivise Millenial and Generation Z customers.
Meeting the expectations of modern customers
The insurance industry is centuries old but retaining aspects of traditional infrastructure could have the effect of alienating clients, particularly those used to a more streamlined, digitally-oriented service.
"Today's customers are increasingly digitally adept, with higher expectations, different needs and a demand for better experiences that are not met with the 'traditional' insurance approach, creating a fault line between customers' expectations and insurers' ability to deliver," said Denise Garth, SVP of Strategic Marketing, Industry Relations and Innovation.
"This fault line is what this year's consumer research for life insurance has identified and detailed in this report."
Essentially, insurance companies must challenge themselves to diversify and offer customers a far richer experience than ever before; one that is more conducive to the hyper-connected, data-enriched and fast-streaming world of modern tech. 
InsurTechs such as have already established a baseline by which all future innovation in the sector will be measured. In its case, Lemonade offers customers the opportunity to 'get insured in seconds' and 'paid in minutes'. It also operates a highly successful programme.
"Life insurers must reimagine the scope of what they will offer to customers," concludes the report.
"They must think of it as a compelling customer experience that is wrapped around a risk product and value-added services that are part of a broader health, wealth and wellness ecosystem. This is where exciting new business opportunities await. And where new competitors are emerging."