India's life insurance industry to grow by US$30.8bn by 2024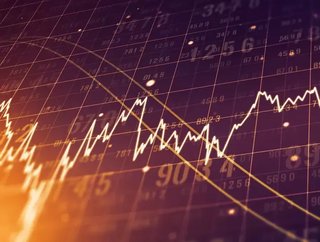 The life insurance industry in India is expected to grow from US$76.5bn to US$107.3bn by 2024, an increase of US$30.8bn, according to GlobalData
India's life insurance industry, which was valued at US$76.5bn in 2019, is projected to grow over the next three years to US$107.3bn, increasing by a total US$30.8bn, according to the analytics company, GlobalData. 
Following an analysis of GlobalData's Global Insurance Database, it has been revealed that the industry is expected to grow at a compound annual growth rate (CAGR) of 7% over the 2019-2014 period. This growth has been further accelerated by favourable demographic factors and economic recovery expected later this year. 
Manisha Varma, Insurance Analyst at GlobalData, said: "A high number of Covid-19 related deaths in the last year has increased awareness for life insurance in India. The easing of lockdown restrictions and increased adoption of digital distribution will further support the growth.  
"Digital distribution got a much-needed push as insurers are focusing on ensuring uninterrupted sales support and customer service. Insurers are also offering new products with Covid-19 specific benefits to push sales. In January 2021, new business premiums grew by 3.7% year-on-year to INR213.9bn (US$2.8bn)", Varma said. 
India's life insurance industry supported by positive regulatory developments
The industry has seen support over the past six months from "positive regulatory developments" such as an increase in the FDI limit, encouraging international insurance companies to enter the Indian market, bringing in more capital. 
In April this year, the Indian insurance regulator allowed insurers to invest up to 10% of any outstanding debt instruments in a  Trusts and Real Estate Investment Trusts issue. The investments aim to further support and strengthen the financial standing of insurers, urging them to expand their products. 
Varma continued, mentioning the surge in COVID-19 vaccines and how it has helped the recovery of the industry. "With a pick-up in vaccinations, the Indian economy is expected to recover over the second half of the year. Increasing consumer awareness along with favourable demographics and regulatory environment will support the demand for life insurance policies".