Funding growth 'unlikely' as insurtech faces economic woes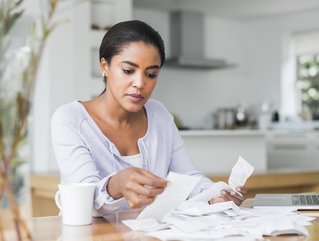 Insurtechs will have to fight harder for business as household budgets are squeezed.
Growth in insurtech investment is 'unlikely' this year, GlobalData says, as the sector faces up to a slump in funding and tighter household budgets.
The Covid-19 pandemic and cost-of-living crisis are having a "massive impact" on the global insurtech industry, according to market research company GlobalData, which has revealed that the value of insurtech investments last year fell by nearly 80%.
The 79.6% drop in the value of investments is consistent with the recent woes of insurtech players. Earlier this month, US insurtech unicorn Lemonade parted with 20% of staff at pay-per-mile auto insurtech Metromile, just days after completing its acquisition.
Other high-profile insurtechs have made similar moves, including Nova Benefits laying off 30% of its workforce in June and Next Insurance axing 17% of its staff in July.

With sky-high inflation and the spectre of a recession, the current economic climate could lead to a broader slump right across the insurtech industry. However, it may also result in greater consolidation. The number of M&As within insurance reached its highest level for a decade in the first half of 2022, according to law firm Clyde & Co.

Insurtech investment growth 'unlikely' this year
Ben Carey-Evans, Senior Insurance Analyst at GlobalData, says: "These trends are likely due to a combination of factors. As highlighted, investment into the sector has dried up somewhat. Funding rounds are essential to keep insurtechs running in the early stages before they become profitable, so reduced investment is a significant barrier."
By the end of July, around US$1.05bn had been invested into insurtech, according to GlobalData. This accounts for about 49.5% of the total investment made last year. Those figures suggest that – barring a major halt to investment in the final five months of the year – insurtech investment will be similar for 2022 but that growth will be unlikely.
GlobalData predicts that worsening economic conditions will prompt consumers to rally around familiar and established brands, meaning smaller insurtechs are likely to feel the effect of a recession sooner and harder. As household budgets come under pressure, many consumers will choose to cancel insurance policies and focus on other areas of expenditure, like groceries and utilities, forcing insurers to adapt.
Carey-Evans continues: "Insurtechs will need to focus on offering value to consumers, as that is what they will be looking for in the immediate future. This can be achieved by relying heavily on artificial intelligence to cut processing costs, or by offering innovative products such as pay-as-you-drive and on-demand policies. The latter would allow consumers to control how much they pay or receive cover only when it is strictly needed."