Lemonade divests EBS arm, days after closing Metromile deal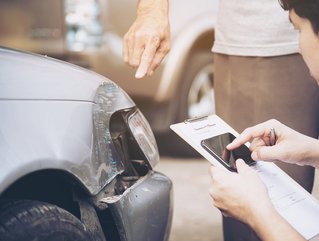 US insurtech unicorn Lemonade has divested the enterprise business solutions (EBS) arm of pay-per-mile auto insurtech Metromile, which it recently acquired
US insurtech unicorn Lemonade has divested the enterprise business solutions (EBS) arm of recently acquired Metromile to digital insurance platform EIS, just days after completing its acquisition of the auto insurtech.

EBS is the SaaS claims automation and fraud detection platform that Metromile licensed to large insurance carriers. It came as part of the acquisition of Metromile, which Lemonade closed at the end of last week. The latest divestiture shows Lemonade's intent to focus on the areas of Metromile's business that add the most value, and spin off those parts that don't.

"We launched Lemonade Car a few months ago, and believe it's the most delightful product on the market," Lemonade Co-founder and Co-CEO Shai Wininger said last week, when the completion of the Metromile deal was announced. "We also believe auto insurance is challenging for newcomers and disadvantaged by a lack of data, which is why we bought Metromile.
"For 10 years, Metromile's intricate sensors monitored billions of miles of driving, while their AI cross-referenced this data with hundreds of thousands of claims, to accurately score each tap of the brake and turn of the wheel. We believe that adding these models into the Lemonade Car platform will make the most delightful car insurance also the most competitive, precise, and fair."
Clearly, Lemonade does not see Metromile's EBS business as part of that synergy.
Following the closure of the Metromile acquisition, Lemonade also announced that 20% of staff at Metromile would not be retained. The layoffs amount to about 60 employees. Metromile CFO Regi Vangalil and SVP Communications Debra Jack are among the highest-profile departures.