Unicorn Next Insurance axes 150 staff for profitability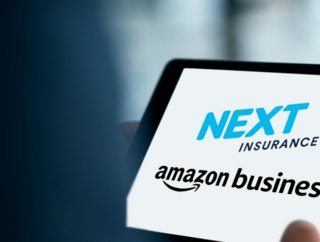 Next Insurance laid off 17% of its workforce as a move towards more resilience and profitability, despite the startup having raised a total of $880mn
Insurtech unicorn Next Insurance has axed 150 employees, main from its US operations, in a move they say, will steer the company towards profitability, as according to reports, the company is on track to reach annual sales of well over $800mn in 2022.

Launched in 2015 by Israeli entrepreneurs Nissim Tapiro, Guy Goldstein, and Alon Huri, Next Insurance operates in the digital insurance market for small and medium-sized businesses in the US, offering policies designed for a variety of businesses. It currently has around 200,000 customers.

The company made the headlines in 2021 after partnering with Amazon for Business and providing vendors with cover for their retail activities through the Amazon platform

The insurtech uses AI and machine learning to provide small businesses with online access to policies in as little as 10 minutes. The company experienced rapid growth, and up until May, was considered one of the world's fastest-growing insurtechs. The staff reduction has come about despite Next raising $250mn at a $4bn valuation in March 2021, bringing the company's total funding raised to more than $880mn.

The insurtech's latest round was led by FinTLV Ventures and Battery Ventures with participation from CapitalG, Group 11, Zeev Ventures, Founders Circle, and G Squared.
A difficult financial climate for insurtechs
The job cuts will shrink Next Insurance's workforce by 17%, and although most of the layoffs are in the US, an estimated 40 staff will also be cut from the company's headquarters in Tel Aviv.
The news follows on from a number of insurtechs and fintechs that have announced staff layoffs and a pause on hiring. Policygenius cut 25% of its US-based staff last month, and the world's biggest cryptocurrency exchange, Coinbase, has also put a freeze on hiring and rescinded recently made job offers.
Insurtechs downsizing to survive economic climate
In an official statement released by Next Insurance, company leaders said the decision to cut jobs had been made as part of a strategy to ensure Next Insurance's profitability stays on track.
The statement read; "It was a very difficult decision, but we are reducing the workforce to adapt to the worsening macroeconomic environment. In the last six years since we were founded, we have invested heavily in building our product base, and increasing our customer acquisition channels, and in 2021 we tripled the business. The company is on track to reach annual sales of well over $800mn in 2022. However, in reference to the company's long-term vision, we must shift focus towards profitability. We will be reducing our workforce by 17% with most of the positions impacted being in the US."