Indian Insurtech startup Nova Benefits lays off 70 staff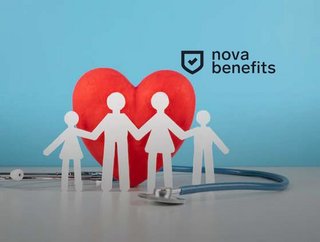 The employee health insurance startup Nova Benefits said the move would ensure the continuation of the company, as insurtechs struggle globally
Indian insurtech startup Nova Benefits is the latest insurtech to cull its workforce but laying off 70 staff members as investor interest plummets and inflation bites the industry.
Founded in 2020 by Garg and Yash Gupta, Nova Benefits is an employee benefits platform, specialising in corporate health insurance. The startup supports HR professionals by reducing manual work, enabling them to focus on other personnel management tasks.
Not the first round of layoffs from Nova Benefits
According to reports, the layoffs came a month after the Bengaluru-based company laid off around 10 employees. The staff reductions have been spread across sales, accounts, creative teams, marketing, and others.
Data also shows redundancies have been increasing, as Inc42 layoff tracker, recorded an estimated 10,608 employees (including Nova Benefits) have been laid off by Indian startups in 2022 so far.
A difficult time for insurtechs globally
The news follows on from the US insurtech Policygenius, which laid off 25% of its staff recently, while fintechs and technology giants tighten their belts against the difficult economic climate, which has seen a dramatic increase in inflation globally, and an increase in interest rates to combat the surge.
But the latest round of redundancies reportedly came as a shock to the employees, who had been informed by Nova Benefits, that the company would be fine to support the workforce and there would be no additional layoffs following the first 10 last month.
An investment funding winter for insurtech
Recent reports suggest that funding globally for insurtechs has now dropped back to pre-pandemic levels, which means that some companies that scaled quickly during the boom of 2020 and 2021, are now facing sustainability challenges.
Nova Benefits raised $10mn in September 2021 from a Series A round from its existing investors, Bessemer Ventures and SIG. It was also hoping to raise a further $40mn in its imminent Series B round. But industry talk of an investment winter helped drive the decision to cut its workforce in preparation for a paired back few months.
As part of the redundancy packages, the startup provided two-month severance pay and extended health and mental wellness coverage by two months. Nova Benefits is also facilitating the employees with outplacement.