'One in 10' travel and pet policies cancelled to save money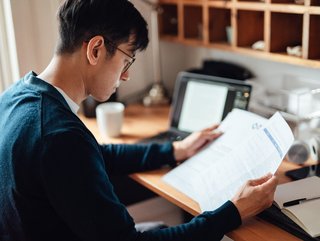 Roughly one in 10 Brits have cancelled their travel or pet policy in the last year, according to GlobalData, with consumers facing a cost-of-living squeeze
One in 10 UK pet and travel insurance customers have cancelled their policy in the last year to save money, according to a new survey from GlobalData.

The market research company found that 11% of travel insurance customers and 9% of pet insurance customers had scrapped their cover amid a growing cost-of-living crisis. Nearly 5% of home insurance customers had also cancelled their policies, but the trend was less prevalent among drivers: only 0.8% of motor insurance policyholders had ended their cover.
50% of consumers who cancelled their pet insurance policy did so to reduce costs, GlobalData says, while a further 10% of policyholders are considering cancelling their pet insurance policy in future. The findings reinforce widely held expectations that consumers will deprioritise insurance cover, as rising inflation and high food and energy prices place household budgets under considerable financial stress.
Policies being cancelled as living standards squeezed
Benjamin Hatton, Insurance Analyst at GlobalData, says: "The squeeze on living standards in the UK is forcing many consumers to alter their spending habits as the cost-of-living crisis continues to bite. Over 41% of consumers who cancelled their travel policy did so as a cost-saving measure. The COVID-19 pandemic also continues to affect consumers' travel plans with 29% cancelling as they say they are travelling less frequently than before.
"For home insurance cancellations, the most frequently cited reason was again to cut costs, with 44.4% of respondents giving this reason. As home working has remained a significant trend since the onset of the pandemic, some consumers are cancelling home insurance policies in response to spending more time at home. 17.9% of respondents who cancelled gave this factor as a reason for the decision."
The research underlines the challenge that many consumers are facing and highlights the need for innovative, affordable insurance options. According to a separate survey carried out by The Harris Poll, on behalf of software company Ceridian, more than half of UK workers say that managing their personal finances has become more difficult over the past 12 months. The issue is bleaker for those between the ages of 18-34, over 60% of whom say they would struggle to pay an unexpected bill of less than £500.