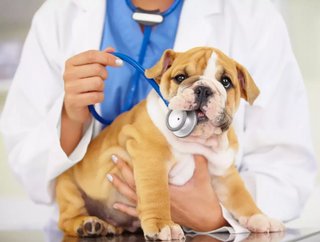 Bought By Many is an award-winning InsurTech company with innovative technology and exceptional customer service at its core. We track the company's story
Date: 2012
The insurtech is launched 
Founded in 2012, Bought By Many, launched its first pet insurance in 2017 design from listening to thousands of cat and dog owners. 
As a result of the company's rapid growth, Bought By Many spans three UK offices and international operations in Sweden. 
"We were the first UK pet insurer to offer online form-free claims, and our systems are built to make things quicker and easier for customers"
Date 2015
Acquisition of Brooks Braithwaite
In 2015, Bought By Many acquired 100% of the shares in Brooks Braithwaite Ltd, a leading provider of insurance for birds, mammals and reptiles, as well as schemes for dog walkers, pet sitters, and animal boarding establishments. 
Date: 2017
Series A Funding Round
In 2017, Bought By Many secured £7.5mn in its Series A funding round led by Octopus Ventures. The investment was used to launch a new range of products that leverage its mobile-first technology platform.
Date: 2018
Series B Funding Round
The following year - in 2018 - Bought By Many secured £15mn in its Series B funding round led by CommerzVentures. The investment was used to drive the company's next stage of growth, and enable the development of new products and launching its services in new territories.
Date: 2019
Acquisition of Cotidia
In 2019, software development agency - Cotitida was acquired by Bought By Many in 2019, integrating Cotitida's workforce into the company, creating a new technology hub in Birmingham.
Date: 2020
Title: Series C Funding Round
Raising £78.4mn in its Series C funding round led by FTV Capital in 2020, Bought By Many used the investment to continue its growth, drive its market share, enable further evolution of its product and claims experience, and expand its international operations further. 
Date: 2021
Title: COVID-19 Drives Pet Insurance Boom
In the UK alone, 3.2mn households since the start of the COVID-19 pandemic have bought a pet, which takes the total number of pets in the country to over 34mn (according to Pet Food Manufacturers' Association) which in turn has driven the demand for pet insurance. 
Date: 2021
Series D Funding Round: Achieving Unicorn Status
Rising £298mn in its Series D funding round led by EQT Growth, Bought By Many secures its Unicorn status taking its company valuation to £1.7bn.
The company plans to use the funding to continue its international expansion, and to invest in further product innovation.