Three major insurtech trends to watch in 2022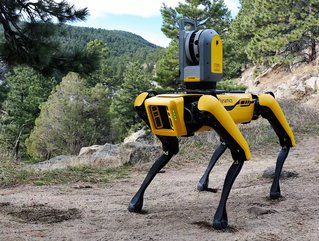 As we speed towards 2022, insurtech is undergoing huge shifts and is disrupting the marketplace like never before
After the dramatic, seismic changes wrought globally by the pandemic, the dust is finally beginning to settle. Innovations that were rushed in due to necessity, are now giving way to those being introduced, simply because they are better. 
Insurtechs have been, in the main, well geared up to cope with the challenges of the past 24 months. However, like all industries, the changes have still had a significant impact on operations, processes - and products that are now on offer. We take a look at three key trends that will dominate the space over the next 12 months. 
Robotics and AI
While all major industries are extolling the virtues of AI, machine learning and hyper-automation, the insurance industry has more reason to celebrate these innovations than most. It is a space that is wholly reliant on data predictions to create its products, honour its claims and manage its services. 
But, while AI will undoubtedly loom large in the underwriting process, insurance companies are also going robotic. Recently, Farmers Insurance began a pilot scheme in collaboration with the US technology giant, Boston Dynamics, to road test Spot - the company's iconic robotic dog. Spot is being trialed to carry out missions in areas unfit for human entry. Its cutting-edge technologies enable it to enter perilous terrains to gather essential data via its onboard 360 degree cameras. 
Drones are also playing an increasingly important role in many industries. In commercial property insurance, they are used to gather data on the construction state of buildings that would otherwise require a team of surveyors and scaffolding to review. 
Data analytics and the IoT
With 5G rolling out globally, 2022 will see an increased reliance on sensors and wearables in the P&C and the health and life insurance sectors. These devices operate by beaming back information to providers that can then build a picture of risk assessment. Premium prices are guided by the information they receive.
Houses that have sensors monitoring their plumbing and heating systems, for example, are far more likely to be notified of a potential problem before it becomes a crisis. The same logic can be applied to the health and life insurance sectors, where fitness monitoring devices provide essential data on the health of the wearer.
Reward programmes, gamification, and lowered premiums are all aspects that have been spawned by improved mobile connectivity. 
Recent reports also suggest that within the next few years, there will be more than 50 million connected devices. IoT helps insurers in smoothing the underwriting and fraud detection by streamlining the insurance process.
ESG and net-zero
There will be a gigantic push in 2022 to get companies to adopt more sustainable practices. These directives will take many forms, and will influence which insurance companies grow successfully, and those that fail. Investors are also under pressure to only provide funding to insurtechs that are heavily involved with ESG practices. 
According to a recent report by Insurtech Insights, 2020 saw the strongest level ever of corporate commitment to sustainability. It had risen more than 19% above levels shown in 2019, and data shows that many large investment funds with ESG criteria have outperformed the broader market during the pandemic. 
Considering global insurtech investor funding reached over US$15bn between October 2020 and 2021 - a six-fold increase since 2017, embracing sustainable practices will help insurtechs achieve scale over the coming decade.