Swedish open insurance insurtech 'Insurely' plans expansion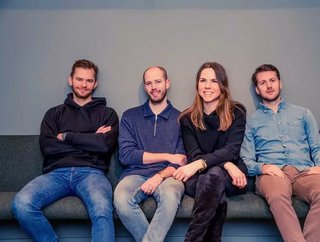 Swedish insurtech Insurely, a leading pioneer of open insurance, has secured US$2.5m in new funding for a planned international expansion...
Founded in 2018 in Stockholm, has been dedicated to transforming insurance by leveraging data and introducing simple-but-effective APIs based on open insurance principles.
Open insurance is based on the premise of unlocking data and allowing insurers to offer more bespoke products, an optimised customer onboarding experience, more affordable pricing, and greater customer-centricity. 
Insurely's goal is to develop this concept and demonstrate the benefits of API-infused insurance, which CEO and Co-Founder Martin Einemo :
"There is a real spike in demand for innovative API solutions tailored for the insurance industry and we're now gearing up to scale our business and support more players within the European insurance market. With open insurance taking off, I expect us to grow our business by as much as five times this year alone."
Creating transparency and opportunity
This latest funding round was led by Swedish VC firm (now its main investor) and represents a major step forward in terms of funding; prior to this, Insurely had accumulated €0.5m in pre-seed capital from several angel investors.
"Insurely is creating open insurance, which, in the same way as open banking, creates a completely new transparency and opportunity for personalisation within the insurance industry," stated Jacob Key, Founding Partner at Luminar Ventures. 
"In a short period of time, the team has proven that they can develop innovative API-based solutions and onboard paying customers in an otherwise rather non-digitised industry. We look forward to supporting Insurely to continue breaking new grounds and establish open insurance internationally."
It is not yet known which particular countries will be included in Insurley's expansion plan, although Europe will apparently serve as its regional focus. The company will also be seeking to double its staff and place increased emphasis on product development and partnership building.
The proven effectiveness of Insurley's platform could ease these goals in particular. Einemo added, "some of our current clients have been able to double their conversion rate on their site while [others] have seen an increase in their online sales by up to 30%."
Photo: Co-founders from left to right:Johan Forsman, Eric Sevelius, Lotta Rauséus, Martin Einemo (Credit: Insurely)