Singapore: leading insurance innovation in APAC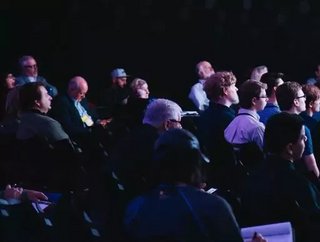 The COVID-19 outbreak has changed the way we live and work, and many businesses have been forced to pivot to virtual modes and processes...
The COVID-19 outbreak has changed the way we live and work, and many businesses have been forced to pivot to virtual modes and processes. This has prompted many insurers to explore new technologies and partner with insurtechs to accelerate their digital roadmaps, bringing to consumers a digitalised journey. The insurance industry is rapidly speeding up its digital transformation agendas and Singapore is becoming the epicenter of insurance innovation. 
The world we live in has evolved. There has been tremendous growth in the insurtech space. In 2020, insurtech investments grew phenomenally with major fundraising rounds from digital insurance companies and brokers all riding on the trend of being a digital-focused brand to create better customer experiences throughout the purchase to claim journey. Insurtech investments in Singapore quadrupled from $35m to $128m, and Singapore is becoming the leading regional hub due to the government's support and strong collaboration between institutions, private sectors, and industry organizations. There is rapid development in new insurance products across the distribution channels supported by Singapore's pool of internet ecosystems, expertise, and talent. 
Singapore is considered to be one of the best countries in the world to launch and grow tech start-ups, welcoming many innovative insurtechs and fostering collaboration with the insurance industry. Besides being home to many leading insurtechs, committed investors and major insurance and broking companies, Singapore is also home to InsureTech Connect Asia - the first physical and digital insurtech event in APAC since the pandemic.
Happening 16 – 17 June 2021 at Suntec Singapore Convention & Exhibition Centre, InsureTech Connect Asia will bring together the most senior and diverse gathering of insurance industry executives, investors, and start-ups from across the Asia Pacific Region. Attendees will have the opportunity to connect and explore partnerships, gain visibility into companies across the full range of stages and strategies, meet with thought leaders who shape the insurance industry, and get insights across all major categories, including P&C, Life, Health, Small Business, and Specialty.
ITC Asia 2021 is leading the way in creating an event experience that is safe and accessible. Being together is an important part of the ITC experience, but being together safely is the number one priority. ITC Asia is working closely with the respective government bodies to ensure a comprehensive and safe event. With not just safety but inclusivity in mind, ITC Asia has also been designed to allow for both in-person and online attendee participation for those who will not be able to attend. Singapore-based attendees can learn directly from the insurance innovation community and (finally!) meet with peers safely, while digital attendees will be able to network virtually. All sessions at ITC Asia will also be available via live-streaming or on-demand.
ITC Asia is part of InsureTech Connect, the world's largest insurtech community, offering unparalleled access to the most comprehensive gathering of tech entrepreneurs, investors, and insurance industry executives from across the globe. ITC is also the leading source of insurtech webinars, knowledge, and meetings.